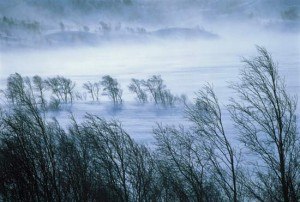 In Moving Forward Prozium cites me favorably as one of the handful of people who write about White Nationalism in the blogosphere on a semi-regular basis. I'm nonplussed and will respond by expressing some recent thoughts.
Late last week I met Prozium and a few other pro-Whites I have until now known only online. I'm neither a leader nor a joiner, and have for a variety of other reasons so far been disinclined to engage openly. I'm having a change of heart lately and like Prozium I am becoming more interested in activity and collaboration offline.
Before anyone else bothers I'll point out myself that the focus of my writing here hasn't been on White nationalism per se, but mainly on jewish influence and the White/jew faultline, the purpose being to educate myself and my few visitors to various double standards and acts of jewish malfeasance. I'm growing tired of this, disgusted might be a better word, but it's something I felt a need to do. I had climbed similar learning curves on islam and immigration in the years before, and my more recent focus has been a logical continuation of that self-education. It has also been a response to various anti-anti-semites who have since my awakening come with nothing but disinformation and dementia (see Committing PC's Most Mortal Sin and White Nationalism and Anti-Semitism).
I am prepared now not only to join Prozium and state openly that my ultimate goal is a jew-free, White ethnostate in North America, but also to say that I've come to this position after deep consideration, having gathered substantial information and arguments in support. I understand that racialism and separatism are among the most frowned upon concepts in today's public discourse, never mind criticizing jews. What I can also see clearly however is that the same rotten thoroughly judaized regime that makes this true also advances and celebrates anti-Whitism and the slow genocide of my kind, which has only accelerated as we've become more deracinated and obsequious. Now that the regime's nature is obvious to me I cannot do anything but oppose it and share what I've learned with others.
What Whites need to survive is at least one place where we are not guilt-tripped, harrassed, mugged, raped, murdered and ultimately bred out of existence by shitheads who hate us. We have never had a problem dealing with our own shitheads. It's with the non-White shitheads, and only in the last few generations, that we get all tangled up. What I know now is that it started with jewish emancipation. What Whites need to thrive is a culture composed and controlled by our own kind, exhibiting a confident and positive self-image. This has been less and less the case as jewish ownership and influence in our media, art, and entertainment has increased.
Whether we remove ourselves, or those who hate us, or some combination of both is not as important to me as the recognition that the status quo cannot endure. If we do nothing we will surely disappear, so why not resist? It is already open season on Whites, despite our disproportionate representation in the police and military. As we lose control of these institutions and our political and financial influence wanes we will see the hostility and violence against us increase dramatically.
A cold Winter comes. We must make preparations in order to see Spring.