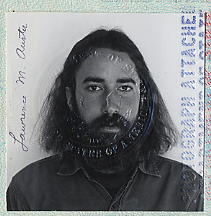 A personal announcement:
Last June, just under a year ago, I was diagnosed with metastasized pancreatic cancer.
Thankfully, I have had enough energy to continue blogging, though not enough to write full length articles or engage in real debates. On occasion I've let an issue go because mustering the evidence and arguments to respond to an opposing position was beyond my capacity. This is not because my brain is not sharp, but simply because I have lacked the energy to do the intellectual work that is needed for certain kinds of writing.
Another way the illness and treatment have affected me is that I avoid things that are very stressful or upsetting. For example, I didn't write about the Ground Zero mosque issue for months last year because I found it too stressful, though I did start writing about it in August, partly because I was feeling better and could handle it. Similarly, I avoided writing about the movie Machete last year. I just didn't want to deal with something that evil.

Also, as a result of my condition and inability to handle stress, I have become more intolerant than before of correspondents and online commenters who, instead of dealing with the issue at hand, make negative comments about my personality or ad hominem statements of any kind. I have zero tolerance for that now and I simply stop communicating with people who do that.
It's a bit premature, but here's my epitaph for him: Here lies Lawrence Auster, a full-blooded jewish convert to Christianity, a jewish fifth columnist who never forgot who "his people" were, who on a weekly if not daily basis tossed off sweeping, grandiose, negative, zero-tolerance comments about Whites, blacks, muslims, Christians, liberals, conservatives, Europeans, the French, the British, the Germans, the majority, and last but certainly not least, the "anti-semites", all self-righteously counterposed with a talmudic, hair-splitting, eggshell-walking, anally-retentively-qualified, infinitely-tolerant circumspection concerning the jews and Israel.