Podcast: Play in new window | Download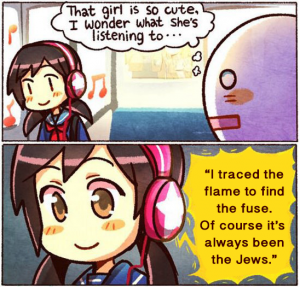 Blink 1488 – Put On Your Cloak And Burka [Full Album]
Published on Jan 23, 2016

LYRICS: http://pastebin.com/raw/cexW1Yif

Donate via Paypal:
https://www.paypal.com/us/cgi-bin/web…

Track listing:
1. Stay Together For The Future Generations (0:00)
2. Saddam's Song (4:01)
3. All The Rapefugees (8:11)
4. The Jew (10:59)
5. Zionists Exist (14:55)
6. Revealing This (18:09)
7. I Guess This Is Getting Cucked (21:03)
8. Fascists (23:54)

This video is for archival purposes only and is meant for fans of this kind of entertainment. All music rights are held by Blink 182. Parodies are protected under the Fair Use Act.
As a fan of this kind of entertainment I've transcoded the album to mp3 for archival purposes to my phone. Enjoy.