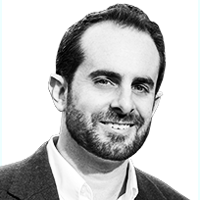 Here's a Daily Beast article that captures the jewsmedia echo chamber's reaction to the Pizzagate scandal, combining their newest tropes (whatever jews disbelieve is "fake news" and whoever jews hate is a "Trump supporter") with their oldest (stupid/crazy/evil "conspiracy theorists" are conspiring against the jews).
#Pizzagate Is the 'Satanic Panic' of Our Age—but This Time, the President's Men Believe It, by Jay Michaelson, The Daily Beast, 6 December 2016:
No wonder Lt. Gen. Michael Flynn, Trump's pick for national security adviser, promoted the insane conspiracy theory on social media. It was part of the water in which Trump supporters were swimming.

The original post was subsequently deleted, but users on Reddit and Snopes have reconstructed the details of the original conspiracy theory, a stew of homophobia, panic, and paranoia among Trump supporters. More than anything, the #pizzagate tale is an eerie reminder of the "Satanic Panic" and child-molestation scares of the 1980s—and before that, of mob panics from colonial witch-burnings to the lynching of blacks, the blood libel against Jews, and McCarthyism.

According to the conspiracy tale, Comet Ping Pong pizza is a hub in a secret network of pedophile sex trafficking (false), coordinated by Clinton campaign leaders, including John Podesta (false). The original post noted that its owner, James Alefantis, was once the romantic partner of David Brock, the ex-conservative author (Blinded by the Right) and pro-Clinton advocate (true), and subsequent ones said that Alefantis's Instagram was filled with sexual images of minors (false). The pizzeria, a hangout for D.C. Democrats (true), was said to have pornographic pictures in the restroom (false), secret doors (false), coded symbols for pedophilia on its menu (false), a downstairs "killing room" where children were kept (false) and sexual imagery throughout its artwork (false).
No, Pizzagate is not different in kind; only in degree. Like the others, it alleged a shadowy conspiracy, aided by "the media," involving the most heinous crimes. Like other conspiracy theories, it made use of Russian-hacked emails—this time those belonging to John Podesta—which indeed mentioned pizza many times. (That's not surprising, since Podesta was running a campaign filled with hungry staff people, but according to the theory, "pizza" was actually code for pedophilia.)
Sound familiar? It should. Pizzagate and the Satanic Panic echo earlier scares: McCarthyism ("there's a commie in your bathroom!"); the witch trials, with their focus on illicit sexuality and adolescent girls; lynchings of black men accused of making sexual advances on young white women.

These kinds of panics are always about children being compromised, because children represent a lost innocence, threatened by a new world order: the multiculturalism of 21st century America, the sexual revolution, postwar transformations in American life, the New World, Emancipation. And they exist not in a vacuum, but on a continuum of paranoia. Pizzagate, in other words, is just a somewhat more extreme version of Steve Bannon's harangues against coastal elites undermining "real" Americans.
Bannon is not, as some have alleged, a conventional bigot or anti-Semite. His populism is far more dangerous; like, yes, German fascism, but also like contemporary Russian and other right-wing nationalisms, it alleges a "real" American volk that is being undermined by a class of elites. Listen to his 2010 address to a Tea Party rally … You'll learn that Western civilization is under attack by 1 percenters, multiculturalism, illegal immigrants, the liberal media, Hollywood, New York—anything that isn't white Middle America.

Or move a half-step to the less-insane, to Trump's calls to "Second Amendment people" who will stop Hillary Clinton, or to the Tea Party. This is the standard "paranoid style in American politics," dating back to Trump's mentor, Roy Cohn. Move a step closer to the center, and you'll find the Christian Right arguing that our religious country has been hijacked, or Pat Buchanan. A step closer, and you'll find only slightly extreme Republicans, and their funders in the Koch, DeVos, Coors, Scaife, Olin, and Bradley families.

In short, the Satanic allegations of Pizzagate, like those of the 1980s Satanic Panic, sit at the extreme edge of a paranoid continuum—with the Comet Ping Pong gunman perhaps at the extreme edge of that edge.
Of course the author of this is a proud sexually deviant rabbi, a professional jew whose everyday shtick involves lying about law, religion, and "LGBT issues". His screeching sounds familiar because the nervous rabbi doth literally repeat himself and overall is reciting the same old jew narrative. According to jew quacks the root problem is Whites, because our "continuum of paranoia"/"paranoid continuum"/"paranoid style" is bad for the jews.
You might think it good and right for a polity to be disgusted by government corruption, defensive of its children, outraged at being deceived and betrayed by (mis)leaders. You might even see it as a hopeful sign of moral and mental health. But that's because you're not thinking like a member of the hostile parasitic alien tribe which is feeding upon that polity.
As the rabbi jewsplains, Pizzagate is just part of a larger problem. Listening to Bannon really can help you understand how. After bragging that his daughter is about to fly to the other side of the planet to fight for freedom Bannon describes a core grievance of the Tea party, the Big Ripoff of 2008:
Now how did the destruction of the American financial system, the world financial system, and the American political system take place? Tell me, how did that happen, when the biggest enemies we've had in the last hundred years – the nazis, the communists, the fascists, imperial Japan, even Osama bin Laden – not one of our enemies could ever destroy our financial and political system, they couldn't even imagine it.

How did it happen? Quite easily. In the last twenty years our financial elites in the political class have taken care of themselves and led our country to the brink of ruin.
The cognitive dissonance in Bannon's rhetoric is typical. He has accepted and internalized the jewed elite's version of history, whereby jew bugbears are "our" biggest enemies. Yet at the same time some part of his brain understands that this jewed elite is in reality our biggest enemy.
The jew "conspiracy theory" double-talk is also typical. According to the jew narrative Whites incorrectly imagine jews are enemies because we are just born crazy and senselessly blame others for our problems. Yet every time jews regurgitate this narrative they contradict it, in effect confirming that they see Whites as enemies.