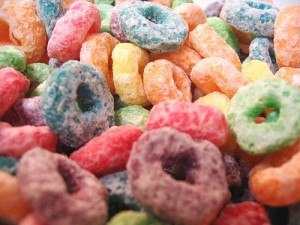 This is a continuation of Criticizing Auster. Previously the focus was on how Auster filters and distorts criticism against him. This addresses some of the vitriol Auster has aimed at me.
On 16 August, responding to one of his paranoid correspondents who was complaining about another, Auster tacks this complaint on the end of his criticism of Sailer mentioned in the previous post:
If you read various right-wing websites, and I'm not talking about explicitly white-nationalist sites, but sites that might be called generically paleocon, you will regularly see this kind of thing. And notice that even Gates of Vienna allowed the anti-Semite ("Jews are my enemy") Tanstaafl to make anti-Semitic attacks on me.
This is a good example of Auster failing to cite what he distorts. I described the Gates of Vienna thread to which he refers in What We Cannot Do.
The administrators and many of the commenters at GoV are openly philo-semitic. But that's not good enough. Auster expects them to exclude from posting anyone he denounces. For the moment the exchange he characterizes as "anti-semitic attacks" remains intact at What We Can Do. The relevant portions are reproduced here.
Tanstaafl said…

It's easy to get Auster to make his own "vermin analogies". All you have to do is examine liberalism a little more deeply than he does.

How did the suicidal dogma of non-discrimination become the ruling value of society after WWII? Where did what Erich calls "the politically correct multi-culturalist (PC MC) paradigm" come from? What does it have to do with cultural marxism? What does that have to do with marxism? How did neo-liberals convince Westerners that the most heinous sins imaginable are racism, sexism, homophobism, and islamophobism? How did they convince us that the older, more traditional sins of materialism, promiscuity, and fraud (among many others) are now values to be celebrated?

More important: why?

Isn't it odd that in our own homelands the White Christian Western man is the fattest, most politically correct target? Is it because we're so powerful that we just don't care, or because we don't have the power to stop it?

The West's weakness doesn't come from neo-liberalism alone. Neo-conservativism also harms us. Neo-cons think it proper to squander the lives of our predominantly White Christian military men by sending them to every corner of the world to keep it safe for plutocracy and to prevent a second holocaust. Not necessarily in that order. Meanwhile they smear as xenophobes any Westerners who want our own streets and borders policed.

The threat is not only from islam. The West has been invaded by the third world. Our neo-lib and neo-con leaders argue and point fingers. They disagree about who to bomb next. But they agree on the third world invasion of the West. They all welcome it, and they side with the invaders. To stop the invasion we Westerners must first and foremost remove from power and prosecute those who have betrayed us. That done we can address our external threats. Otherwise the West will decompose. Either path will be bloody.
Lawrence Auster said…

Tanstaafl writes:

"To stop the [Third World invasion of the West] we Westerners must first and foremost remove from power and prosecute those who have betrayed us. That done we can address our external threats. Otherwise the West will decompose. Either path will be bloody."

Just so that people can understand where Tanstaafl is coming from, with his calls for the "bloody" prosecution of internal enemies, he wrote a few months ago at his Age of Treason website:

"Jews are not the only enemy, and not all Jews are enemies. I'm not going to sugar coat what I have to say any more than that…. I'm not being coy. I've just realized and said flat out Jews are my enemy."

I commented on the above and had more quotes from Tanstaafl in my article, "I am attacked for not being an anti-Semite."
The "enemy" statement Auster loves to quote appears in Committing PC's Most Mortal Sin. It explains exactly where I'm coming from. Many of the neocon Whites at GoV might also come to understand this if and when they ever question the philo-semitic/anti-White double standard that permeates our society and is found even amongst anti-jihadis, traditionalists, and conservatives who purport to defend the West.
I responded to Auster's insinuations:
Tanstaafl said…

By all means, anyone concerned about the survival of the West who wonders why philo-semitism is good and required but philo-Whitism is seen as silly or racist should look into where I'm coming from and why. In particular you should research and try to understand for yourself the answers to the questions I posed above.

I am pro-White. Auster calls himself an anti-liberal, a traditionalist, but I argue he is, above all other concerns, pro-jew. My criticism of him is not that he doesn't share my values. My criticism is how he disguises his values and where they conflict with mine. It is most obvious in his fathomless hypocrisy concerning liberalism.

If you suspect that political correctness and multi-culturalism has something to do with the West's problems you might want to understand where Auster is coming from. You might want to question, as I do, why one half of the West's jewish/White alliance is considered above reproach while the other half is politically incorrect to defend.
Auster was also criticized for other reasons by other commenters. He quickly retreated to the safety of his tightly-controlled echo chamber and began complaining about GoV – mainly on the grounds that comments he considered lies and attacks on him were not deleted.
In a GoV thread responding to these criticisms, You're a Bunch of Complete Cranks, I wrote:
Tanstaafl said…

Auster writes:

(There were also anti-Semitic comments about me from another member of the group, the anti-Semite Tanstaafl, though I've just read those comments for the first time during my re-reading.)

I wrote that Auster is first and foremost pro-jew. I provided links in support of that claim. The audacity of me.

Auster's response is exactly analogous to calling a person an islamophobe (ie. they have a mental problem) for recognizing those who are pro-muslim.

Racism, sexism, homophobism, and islamophobism follow logically from the same basis as anti-semitism, which predates them all. Pathologizing the natural need to distinguish between self and other has spawned an entire hate ideology.

Non-jewish White Western men are the most politically correct group to distinguish and attack. How did this happen? Why? Whatever muslims are doing to the West, they didn't create the PC that provided them access and continues to protect them.
In following other links from this GoV thread I found Auster's The GoV campaign of personal destruction continues, where he once again fails to cite what he distorts:
A reader writes:

There is not much I can add in your support that others have not already said. But I have removed Gates of Vienna from my blogroll. I am sad to feel the need to do so, because the site started well, has published worthwhile stuff, and I expect it will continue to from time to time. But this latest flap has convinced me it has attracted too many flaming nutters to be good for the anti-Islamist cause. GoV isn't as depraved as LGF, but appears like it might be headed that way.

As for Tanstaafl, who is now a regular commenter at GoV, today out of curiosity I went to see his blog Age of Treason. Tanstaafl is back to bashing you, as you undoubtedly know. I skimmed a few of his recent postings. The man is truly demented. He's perhaps been driven around the bend by political correctness and anti-white racism, but for heaven's sake, we can't let our opponents ruin our minds. To have any chance of eventually prevailing, we've got to keep a sense of proportion and self-discipline.

But Tanstaafl is mild compared to many of his commenters; I felt ill reading them. Possibly I have been naive; I honestly thought old-fashioned anti-Semitic, worldwide-Jewish-conspiracy crackpots were out of business. They are probably less numerous and outspoken than they used to be, but Tanstaafl sure knows how to draw them out of hiding.

It's discouraging that there are people who are ostensibly on my side of the political spectrum that I want to dissociate myself from, but it can't be helped.

Hang in there.

LA replies:

"They are probably less numerous and outspoken than they used to be,"

To the contrary, serious anti-Semites are more numerous and outspoken than they used to be. I didn't even think there was any serious anti-Semitism in this country to speak of until around 1999-2000, when I started becoming aware of it; then, after the 9/11 attack, it really took off.

In any case, the anti-Semite Tanstaafl is now an accepted member of GoV's Auster anti-fan club. I've become GoV's Goldstein, the source of all evils. Tanstaafl has made openly anti-Semitic statements at GoV, including calling for the "bloody … prosecution" of America's internal enemies, which elsewhere he makes plain are the Jews. No one there has objected. He has also, at GoV, attacked me as a person of Jewish background. Then when called an anti-Semite (by me), he lies and says he's only concerned about people who are more "pro-jew" than they are pro-white.
So I am "demented" and many of my commenters are worse. This is just a small sample of how a "campaign of personal destruction" is waged. Ironically, Auster and his friends do this, and excuse themselves for doing so, because they assume this is what I'm doing to him and the jewish people he values and defends more than anything else.
Auster's words above, presented alongside the words to which he is responding and with links to the original context, demonstrates exactly what I have claimed: that he is first and foremost pro-jew. This priority determines how he interprets criticism. It provides the basis for his own criticism of others. Nothing else matters as much. Not truth, not free expression, not "the majority" (his euphemism for Whites) or their interests.
Accompanying this bias are a paranoia and intellectual dishonesty that run so deep that they enable him to imagine and attribute to me thoughts I do not hold and have never expressed. His emotion so overwhelms his reason that he resorts to the very dishonesty and smearing tactics he decries. His constant complaints about being attacked and his egotistic "source of all evils" rhetoric are pathetic.
Among the many snide little smears that can be found amongst the results returned by that google link was this little brain fart in "Conservatives" who embrace moral liberationism:
Terry Morris writes:

" … the anti-Semite Tanstaafl (who has written, "I've just realized and said flat out Jews are my enemy," and who has become an accepted, chummy member of the GoV discussions, where he has pursued his argument that my real aim is to achieve Jewish ascendancy over the white race),…"

Wait!, is Tanstaafl right? Is your real aim to achieve Jewish ascendancy over the white race, over me, a member of the white race???

Only a vile Auster sycophant cannot see it, right?

Unbelievable!
In the West jews have already achieved ascendancy. In politics and the media the interests of jews trump all others. They certainly trump the interests of Whites. That is why it is de rigueur for our presidential candidates to visit the wailing wall and pledge to protect the people of israel and its border, even as they support open borders and the influx of hostile and disproportionately non-white immigrants to the West. That is why our disproportionately White soldiers are sent overseas to keep the world safe for disproportionately jewish plutocrats. That is why the media is full of anti-Christian and anti-White sentiment and at the same time obsessed with ferreting out anti-semitism.
Auster and most of his sycophants certainly can see this philo-semitic/anti-White double standard clearly enough. They just don't want to discuss it. They prefer instead to mock and blow whatever smoke they can, hoping that smears and insults and shunning will accomplish what they cannot accomplish in direct confrontation with those who would discuss such things.
LA replies:

If you click on the linked word "accepted," above, you'll see where Conservative Swede apologizes to Tanstaafl for having called him a nutcase. The reason Swede called him a nutcase was to dissociate himself from Tanstaafl, since I had humorously joined them together when I pointed out the ironic contrasts between their respective cases against me.

I wrote:

Conservative Swede claims that I'm a phony defender of the West, because I really just care about asserting traditionalist Christianity and putting down secular liberalism.

Meanwhile, the anti-Semite Tanstaafl claims that I'm a phony defender of the West, because I really just care about defending the Jews and putting down whites.

To which Swede replied:

As usually instead of engaging in discussion you lower yourself into attacking the character of your interlocutors. The fact that an anti-Semitic nutcase appeared in this thread does not make my argument less valid.

A little later Swede felt he had been unfair to Tanstaafl and wrote:

I would also like to say that I'm sorry for having referred to Tanstaafl above as a "nutcase." That was unfair and uncalled for, the unfortunate result of hasty writing.

Swede doesn't apologize for having called Tanstaafl "anti-Semitic," but he does very politely apologize to him, thus showing that he considers him a welcome participant in the discussion.

Note also Swede's classic, off-the-planet mischaracterization of what I said about him. I summed up his argument against me in this way: "that I'm a phony defender of the West, because I really just care about asserting traditionalist Christianity and putting down secular liberalism." Yet Swede describes this accurate and objective summary of his own argument as "attacking the character of your interlocutors."

And that catches in a nutshell the level of the GoV anti-Auster lynch mob. I make logical, legitimate statements (in this case merely describing my opponent's position), and in return they say that I'm attacking their character, smearing them, and so on.
And that catches in a nutshell the level of Auster's hypocrisy. To use his own standard… at GoV I merely described his position as pro-jew, provided examples and argument to back that assertion up, and he responded by attacking my character, smearing me, and so on.
Before and since he has also made all manner of absurd misrepresentations – that I accuse him of not being an anti-semite or being a fifth columnist, and here of being a phony defender of the West and putting down Whites. At least he finally mentioned and got one criticism partly right: that he "really just care(s) about defending the Jews". By the hyperbole in which he wraps it however he seems to be denying it is true.
Auster's "lynch mob" discussion continues with comments from someone who claims to have read the GoV "thread that degenerated into base anti-Semitism" and the "kooky fools over at Age of Treason" and how this shows "how large elements of the conservative movement have acquiesced to liberalism". For all of Age of Treason's flaws I don't regret not having someone that weak-minded comment here. I also don't envy Auster's ignoble task of managing a growing blacklist and meticulously editing and posting comments that so blatantly regurgitate his own propaganda. But it does seem to satisfy him.