Podcast: Play in new window | Download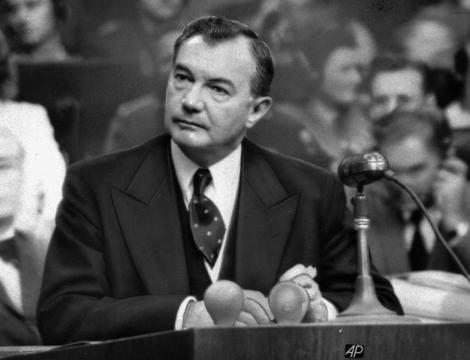 For jews like Lawrence Auster and Paul Gottfried, blaming "liberalism" is a way of shifting blame away from the jews. Here is Auster's description of their mutual understanding:
Jewish liberals see white Christians as guilty. The Jews feel ok about themselves, they think the white gentile majority is the problem.

By contrast, white Protestant liberals feel guilty about themselves. This leaves them without a confident group selfhood. They believe only in equality, only in their own guilt for somehow standing in the way of equality. It is this lack of collective and even individual selfhood, this inner nothingness, this willingness to be destroyed, that makes the white Protestants the true liberals. The Jews, whose collective and individual psyche is not guilty under liberalism (since in the liberal world view Jews are victims and the champions of victims), have psychological power and self-confidence and thus are not true liberals.

A true liberal is a person who is willing to accept his group's extinction. Protestants are willing to accept their group's extinction. Jews are not. Therefore Protestants are closer to the true liberal essence than the Jews are.
The dissembling here is two-fold. First, they describe racial group differences as religious. Second, and far more important, they ignore jewish anti-White animus.
So how does this White "liberalism" they describe work? They see that the broad-minded White "liberal" individualist don't-take-your-own-side attitude is not just a poor long-term strategy for the individual, but leads directly to extinction for the group. So how is it that such passive, insecure nothings ever came to run the show?
The answer is that Whites don't run "liberalism", the jews do. It is specifically because jews define what contemporary "liberalism" is that White "liberals", as effete as they are, have gotten and will continue to get the blame for it.
The litany of White sins – slavery, colonization, holocaust – is a jewish construct. It is jews driving the guilt-tripping that causes White guilt and negative associations with White group identity. "You aren't liberal enough!" is the gist of it. Auster and Gottfried tack yet another item onto the list: "You're so liberal you're killing yourself!"
The shift in control over "the philosopy of society" (called "liberalism" ever since the American and French revolutions) from White/Aryan to jew is clearly visible in the shift in attitudes about free speech. Judge Jackson's dissent in Terminiello v Chicago, in the wake of WWII, shows an increasingly judaized "liberalism" pushing back against White "liberalism".
"This or that is not a suicide pact" has become a popular turn of phrase in the US. It traces back to Jackson's dissent in Terminiello, which was motived not by a desire to prevent "suicide", but to shield the jews from White opposition. Terminiello v. Chicago – Significance at jrank.org describes the background:
Father Terminiello, sometimes called "the Father Coughlin of the South" because of his anti-Semitic rhetoric, was an Alabama priest who, at the time of this case, was under suspension by his church for distributing anti-Jewish literature. Well known for his controversial views on Jews, blacks, New Deal Democrats, and just about everybody else not white, Christian, and conservative, Terminiello came to Chicago from his home base of Birmingham. He was invited by a group called the Christian Veterans of America in 1946 in order to make a speech at the West End Women's Club.

Terminiello's appearance was attended by a capacity crowd of about 800. Meanwhile, a hostile mob of protesters, estimated at well over 1,000 people, gathered outside the auditorium. The tone of Terminiello's speech, which straightforwardly attacked "Communistic Zionistic Jews," African Americans, and Franklin D. Roosevelt, among others, incited the crowd outside to violence. Police were unable to contain the disturbance. Scores of rocks, bricks, bottles, and stink bombs were thrown, resulting in 28 broken windows, 17 arrests.

In the wake of the mayhem, an organization called the Chicago Civil Liberties Committee filed a complaint against Terminiello, claiming that he had violated a Chicago ordinance against disturbing the peace. The language of the ordinance declared it illegal to create a "diversion tending to a breach of the peace." Terminiello was convicted and fined $100 for his role in the disturbance. Two higher Illinois courts upheld the conviction. Terminiello eventually brought his case to the U.S. Supreme Court.

In a 5-4 decision, the Supreme Court reversed the ruling of the Illinois courts, and overturned Terminiello's conviction.
In a long, emotional dissenting opinion, Justice Jackson was clearly influenced by his own recent experience as chief U.S. counsel at the Nuremberg trials of Nazi war criminals. To Jackson, Terminiello's language was too close to that of the fascists, whose defeat was considered important enough to justify going to war.
Jackson wrote:
There is danger that, if the Court does not temper its doctrinaire logic with a little practical wisdom, it will convert the constitutional Bill of Rights into a suicide pact.
In effect, Jackson was saying that the Constitution, the most significant document of White "liberalism", must be interpreted and even ignored in order to suit the best interests of the jews.
Here's Metapedia's page on Robert H. Jackson, to which I added a bit about Terminiello v. City of Chicago, Constitution not a suicide pact.
Here's Metapedia's page on Arthur Terminiello, which includes excerpts from his speech in Chicago. The portions referring to jews are most notable for their qualifications:
"Now, let me say, I am going to talk about–I almost said, about the Jews. Of course, I would not want to say that. However, I am going to talk about some Jews. I hope that–I am a Christian minister. We must take a Christian attitude. I don't want you to go from this hall with hatred in your heart for any person, for no person. . . .

"Now, this danger which we face–let us call them Zionist Jews if you will, let's call them atheistic, communistic Jewish or Zionist Jews, then let us not fear to condemn them. You remember the Apostles when they went into the upper room after the death of the Master, they went in there, after locking the doors; they closed the windows. (At this time there was a very loud noise as if something was being thrown into the building.)
"So, my friends, since we spent much time tonight trying to quiet the howling mob, I am going to bring my thoughts to a conclusion, and the conclusion is this. We must all be like the Apostles before the coming of the Holy Ghost. We must not lock ourselves in an upper room for fear of the Jews. I speak of the Communistic Zionistic Jew, and those are not American Jews. We don't want them here; we want them to go back where they came from.
The Chicago Civil Liberties Committee (informal motto, "Liberty is for the jews, not for youse."), who brought the case against Terminiello, merits further investigation. This page seems to use "communist-leanings" as code for "jewish influence":
During World War II, internal partisan divisions wracked the membership of the Chicago Civil Liberties Committee. Debate surged over the relevance of civil liberties in the Soviet Union, the ACLU's defense of the legal rights of American Fascists, and endorsement of President Roosevelt and his economic policies. In 1945 the national organization of the ACLU accused the CCLC of partisanship and Communist leanings and threatened the committee with expulsion. In response, the CCLC disaffiliated itself from the national organization
More evidence that jewish "liberalism" means "suicide for thee, not for me" can be found in Liberal Democratic Values – not a suicide pact, at Jewish Issues Watchdog, "keeping an eye on jewish affairs":
[Peter] Beinart displayed unflinching resolve to advance and to defend his liberal-democratic values – down to the last Israeli.
It must be remembered that commitment to liberal democratic values is not a suicide pact.

To expect Israel to conduct itself in a manner totally divorced from the exigencies of its environment and totally detached from the nature of its adversaries and their manifest goals – as reflected both in their declarations and in their deeds –is a position that reflects neither moral merit nor political prudence
A prescient William Pierce wrote Liberals, the Jews, and Israel in 1975:
THE CURRENT JEWISH power play in the Middle East poses the gravest imaginable dangers to America. Yet, in the midst of these dangers is a development which offers the promise of great good to the American people. That good is the disruption of the American liberal establishment and the extensive undermining of the traditional alliance between Jews and Gentile liberals.
It is interesting to note that liberals, who have always insisted that a person must be judged only as an individual and not as a member of a racial or ethnic group, accepted without hesitation the thesis that the Jews, as a people, were entitled to immunity from criticism and to collective reparations for the disabilities which some individuals among them, no longer present for the most part, had suffered earlier in Germany.
Liberal writers who condemned in the harshest terms the German practice of shooting Jewish political commissars whenever they were discovered among captured Soviet troops, refer in an indifferent and offhand way to the brutal torture and murder of tens of thousands of German SS men, the elite of their nation, who, after they had laid down their arms and surrendered, were turned over to Jews in U.S. Army uniforms to be castrated, used for bayonet practice, and subjected to other tortures too gruesome to recount.
Jews, of course, have been playing the "persecution" angle for all it is worth throughout their long and turbulent history. In a sense they have made a living — generally, a very good living — off being "scapegoats."

Before the Germans it was the Russian Czars who persecuted this race of professional "victims," and before them it was the Polish peasants, and the Spanish Inquisitors, and the English yeomen, and the French Crusaders, and the Roman legions, all the way back to the Egyptian Pharaohs. Westerners, and not just the liberals among them, have always been suckers for a cleverly managed act of martyrdom.
The jewish problem traces back long before "liberalism", the jews have been "suicide pacting" their hosts for millennia.