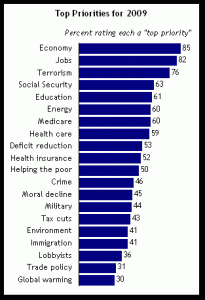 The first editorial, dated 31 Jan 2009 and titled The Nativists Are Restless, starts the witch-hunt with a bang, accusing Vdare, The American Cause, and korean-jew Marcus Epstein of the second worst crime possible in their brave new progressivist-globalist world: "white supremacism". (The worst crime being "anti-semitism", of course. Surely the Times will eventually get to that.)
The next editorial, dated 2 Feb 2009 is titled The Nativists Are Restless, Continued. It continues the assault under the guise of seeking debate, accusing Republicans of not doing enough for latinos while saluting the Southern Poverty Law Center for sniffing out non-latino Whites distasteful enough to fret about our interests and audacious enough to actually pursue them. For the record, the Times states, they do not support open borders, and never have. They're only concerned that their metaphorical "Golden Door" might be closed. They don't favor "amnesty" either. They just want a "Golden Door" big enough so "that immigrants will go through, not around". And that those who do go around get to stay. That's not "open borders" or "amnesty". It's just the common sense of anyone who wants to "destroy America's identity as a white, European country."
The editorial dated 4 Feb 2009 is titled 'The Nativist Lobby'. It broadens the witch-hunt to FAIR, CIS, and NumbersUSA, and is based entirely on the SPLC's bolshevist smear tactics. Here the pretense at debate has been replaced with a list of people to be shunned and silenced. They conclude by saying "people should know about the groups' history, something they and their allies don't usually like to talk about".
This from people who don't like to talk about the history of immigration or their own group's role in shaping it. People who scream ANTI-SEMITE!!! at anyone who notices their relentlessly harsh and extreme pursuit of their own racial interests. Who scream HOLOCAUST!!! at anyone who mocks their fretfulness about their own race, culture and ethnicity. Who scream RACIST!!! if anyone suggests closing the "Golden Door" they worked so long and hard to pry open in order to create the multiracial majority-minority dystopia they desire and thrive in.
The underlying assumptions made by the Times editorialists are outrageously hypocritical:
Whites should accept a political regime which explicitly panders to the interests of everyone other than Whites.
Whites should not express concern about non-White immigration despite the obvious hostility of those immigrants and their supporters toward Whites.
Whites should reject and distance ourselves from anyone who does not conform to these rules.
Jews seem incapable of doing so, but we Whites have no trouble substituting "jew" for "White" in the points above and recognizing the apoplectic reaction any such attack would cause in jews.
Ever since Congress and the media, including the Times, failed to ram Comprehensive Immigration Reform down our throats in mid 2007 we haven't heard much from either source about immigration. Odd isn't it? One day the "12 million" undocumented invaders is a critical issue we just absolutely have to address, immediately and comprehensively. Then when it doesn't go the way they want the urgency evaporates and for some 18 months there's hardly a peep. It's doubly odd that this happened despite an intervening nationwide election. An election which, if the Times et al. really had been so eager to debate, would have been the perfect opportunity for Americans to debate and vote on immigration. Instead the Times, like the rest of the mainstream media and both major political parties, did their best not to talk about immigration. They quickly changed the subject when it did come up. It's been so long since they talked about it they're still throwing around the "12 million" number as if it hasn't changed!
Actually, none of this is odd once you understand that our country has been hijacked by greedy and dishonest people who either don't care about Whites or actively hate us. As Peter Brimelow says in a video the Times links at their own risk:
I think the issue in the immigration debate is not racism or xenophobia, it's treason. The people who are running current policy embarked upon a course that will destroy the United States as we know it. They have no loyalty to it, they want to transform it. So it's treason.
Well now there's a new president. The first sired by a resident alien. The first with illegal alien relatives. The first whose own natural born citizenship is in doubt. Oblivious to these notable and unprecedented firsts the Times focuses instead like a laser beam on race, "It is easy to mock white-supremacist views as pathetic and to assume that nativism in the age of Obama is on the way out." Among the views they consider pathetic in the "age of Obama" is anyone daring to mock their "Magic Negro". What else but magic could explain how so many embarassing firsts were ignored by the Times and most of the rest of the media during Obama's campaign? It makes far more sense to attribute it to jewish media influence and their self-serving interests in destroying America's identity as a white, European country. That seems to be what frightens the Times most about Brimelow's view. If their treason becomes clear to enough people they know they're going to have hell to pay. Which they see of course as just another reason to carry through the destruction of America's identity as a white, European country. They're committed to smothering even the most hapless, harmless Whites who fumble around trying to avoid being called "racist".
Despite the Times' attempt to guilt-trip us, we know that Juan "CIR co-sponsor" McCain's best efforts to woo black, latino, asian, and jewish voters failed miserably. It failed because the non-Whites voted overwhelmingly for the non-White:
Sailer provides the numbers in Exit Polls:

Obama
McCain
Other
White (75%)
43%
55%
2%
African-American (13%)
96%
4%
N/A
Latino (8%)
67%
31%
2%
Asian (2%)
63%
33%
4%
Other (3%)
66%
31%
3%

The Jerusalem Post reports on the jewish bias:

Jews voted for Barack Obama in overwhelming numbers, refuting speculation that Republican John McCain would peel away Jewish support due to concerns about the Democrat's stance on the Middle East and other issues.

Obama picked up 78 percent of the Jewish vote in comparison to McCain's 21% haul, according to exit polls. That rate is about two points higher than what former Democratic candidate John Kerry received in 2004 and similar to the numbers Al Gore and Bill Clinton garnered in previous elections.
Whites don't deserve the blame for the lopsided non-White vote. The non-Whites do. After decades of legislated preferences for non-Whites, non-White immigration (legal and illegal), poisonous anti-White media propaganda (the NYT in the vanguard), forced integration, non-White on White violence, and piles of danegeld extorted from Whites and transferred to non-Whites by government mandate – after all this the hostility and resentment between non-Whites and Whites has only grown. The jewish-led, jewish-funded assault on Whites has only become more intense. The Times blames it all on Whites.
We have good cause to be angry. The harm done to us is by now crystal clear. Our country, as we knew it, seems doomed. What our enemies are doing now is trying to ensure that no one will be punished for the crime. The crime is genocide – a deliberately pursued policy to harm Whites. The editors of the Times and anyone who agrees with them are genocidalists. Their paranoia about what Whites might do to immigrants, or themselves, does not excuse them. Their response to White objections to the injustice inflicted upon us by immigration is not only unsympathetic, it is openly contemptuous and repressive. Their foot is on our throats. They meet our pleas to stop with derision and push harder. What they could in 1965 pretend was immigration, justified and debated on the basis of how many should be admitted in the best interests of the natives, has been revealed as a culture-killing invasion and alien colonization. Now we are told by our erstwhile dictators that it is expressly for the benefit of the immigrants, the cost to us irrelevant. It is a premeditated and coldly executed program to replace us, and the more we resist the more they pretend they are justified to dislike and fear us.
It may seem to the Times like a good time to once again discuss immigration. After the aforementioned 18 month quasi-blackout on the subject Pew recently announced that public concern for immigration is "slipping". Never mind that every other issue people claim they are more concerned about is directly impacted by immigration. That the Times would advocate in favor of millions of alien interlopers just now, when so many natives are struggling to find jobs, confirms the malice and distain with which they regard us. I don't believe this is a blunder. The Times considers it their duty, representing a combination of latino and jewish interests, to broach this subject now. They are preparing the ground so their Magic Negro and plutocrat-owned Congress can have another sham debate about the "12 million", this time following the fast-track bailout bill template. In that they hope to secure the future of the non-White immigrants while definitively destroying America's identity as a white, European country.
They hate us so much they can't wait to forget we ever existed.