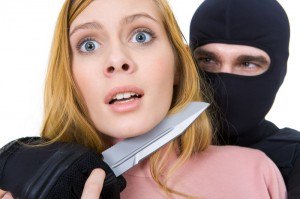 At Gates of Vienna, Fjordman tells us Why I Write About History:
I have published perhaps a million words on the Internet, yet the only book to appear in print so far based on my material is Defeating Eurabia, part of which is available online in German. For Scandinavian readers, I have contributed a long chapter in Norwegian to the book Selvmordsparadigmet ("The Suicide Paradigm"), published in May 2010 by the writer Ole J. Anfindsen who runs the website Honest Thinking.

Anfindsen believes that the Western world is in the process of committing suicide and that the ruling ideology after the Second World War, especially from the 1960s on, has been suicidal. I agree with him. The main emphasis of his book is not on Islam, but on Politically Correct censorship and the Multiculturalism of the Western oligarchs. The same goes for my contribution to it. No, I haven't lost my focus, but I admit that I have changed it somewhat.
The ruling ideology after the Second World War, especially from the 1960s on, is increasingly genocidally anti-White. The ideology demands self-abnegation from Whites for the purpose of protecting jews and other non-Whites. Under this regime Whites are pathologized and attacked for any attempt to organize or pursue our interests. Meanwhile non-White groups, both independently and collectively as "people of color", are encouraged to organize and pursue their interests.
The ruling ideology is fundamentally dishonest. It was sold initially as a righteous step toward "non-discrimination" and "anti-racism" and has only gradually revealed itself as overtly discriminatory and anti-White.
I'm glad for Fjordman's shift. Something is wrong, but it isn't suicide. I left the following comment at GoV.
the act or an instance of taking one's own life voluntarily and intentionally especially by a person of years of discretion and of sound mind

I have not decided to take my own life, not voluntarily, and not intentionally. Likewise for the vast majority of Whites, most of whom are afraid to have more than the vaguest thoughts about what has gone wrong. This situation is imposed – it is not voluntary.

We are betrayed by leaders who lie to us about what is happening and why. They are in a position to know the truth, and they have a duty to tell it, but they do not. Instead they tell us nothing is wrong, or that the symptoms of our "suicide" – genocidal levels of immigration and anti-White discrimination – are "strengths" to be "celebrated"! Only irrational, psychopathic "racists" think something is wrong.

If you're going to talk about this honestly instead of denying or lying about it like they do, then call it genocide. Don't add insult to our injury by slandering us as suicidal.
To call what's happening "suicide" flies in the face of the reality that many Whites are either ignorant of what's happening or continue to labor under the "non-discrimination" deception, and that others are subjected to punishment for speaking out in opposition. When a group of people is deliberately guided toward extinction by deception and coercion that's genocide, not suicide.