Podcast: Play in new window | Download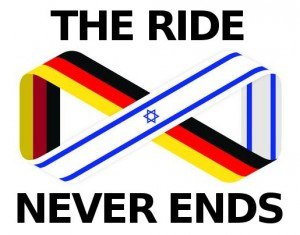 Concerning elementary morality and the moral inversion by which the active promotion of jewish interests is regarded as right and good for everyone, including the Whites jews demonize, while any expression of White interests is treated as wrong and evil for everyone, including Whites themselves.
This moral fraud is driven more or less directly by jews for the benefit of jews. It both enables and is enabled by jewish power, flowing from the highest levels of government and mainstream corporate media outward.
The jew-driven anti-White guilt-trip harms Whites, causing confusion and even psychological problems. To the extent White "pathological altruism" (see the two previous podcasts) plays any role it is clear that jews are the racial aliens whom White leader-traitors treat most obsequiously. The most poisonous policies (e.g. welcoming invaders and punishing "holocaust denial") are enacted to satisfy the jews, in spite of the desires of the majority of Whites.
Multiculturalism "moral duty" for Germans, Fria Tider ("Free Times", nationalist media), 4 May 2015 (automated translation from Swedish):
Germany has a moral obligation to accept more immigrants from the third world than any other country. The reason is the German people's "barbaric" past, according to the Jewish Central Council President Josef Schuster.

It was during a ceremony commemorating the 70th anniversary of the liberation of the Dachau concentration camp as Schuster declared his harsh judgment upon the German people.

– Germany has spent so much evil to the world. We are deeply indebted to so many countries – we are the last country that can afford to reject refugees and persecuted, he said, according to Junge Freiheit .

Germany is currently the country in the EU, alongside Sweden, currently receives by far the most asylum seekers. The massive inflow has aroused strong protests – which among other things has manifested itself in the Islam-critical demonstrations organized by People's Movement Pegida.

Josef Schuster took the opportunity during his address to go to the furious attack against Islam critics, which he says makes him "feel bad".

– When I see that at least 10,000 people in Dresden cheering for an Islam-haters and right populists like Geert Wilders, so I feel bad.

The Jewish leader also emphasized that prisoners who sat in Dachau had to watch how a "supposedly civilized people" as the Germans could turn into a "people of the barbarians". That "certain citizens" now speak ill of asylum seekers and Jews makes you forced to question how it really stands out with respect for "human dignity" among the German people, he noted. Schuster rounded off by demanding that the government spend more money on fighting right-wing extremism.
German Embassy on Twitter: "In 2015, we are celebrating 50 yrs of GER-Israeli ties. More about this important partnership: http://t.co/6CCrY4asfO http://t.co/YMW7l9BcN8", 7 May 2015.
German Missions in the United States – German-Israeli Relations:
Remembrance

Germany is profoundly aware of the special responsibility it bears toward the Jewish community and toward the State of Israel as a result of the crimes of the Nazi regime. This responsibility, a cornerstone of German policy, requires remembrance, reconciliation and ongoing vigilance – now and in the future.
Graffiti was evil and beyond mere mischief, Derby Telegraph, 8 May 2015:
Mr Fisher, the father of two mixed-race children, put up street adverts. The nursery logo shows three children, two white and one of mixed race, holding hands together.

What could be more innocent or warming than that, you might think?

But to one or more people, it seems that it was so incendiary that they slapped on stickers announcing that "multiculturalism is genocide".

Just to add to the menacing effect, a skull and crossbones was also featured.

Who are these people? There can be no question this was an impromptu act. These stickers had been printed, a calculated act to spread whatever perverted message the offenders want to portray.

And what is the message that they want us to accept? That allowing children of different coloured skins to mix together at nursery is a practice which will lead to death and destruction of our civilisation?

Genocide – the word has such horrors, ironically being brought into play as we mark the 70th anniversary of VE Day and victory over a Nazi regime which practised it.
German Left Haunted by the Holocaust — Split Over Israel, Forward.com, 10 May 2015:
Growing up in reunified Germany, Eva Meyer remembers being overwhelmed by the Holocaust studies that were part of each school year. Meyer and her classmates were assigned to read books about the Holocaust. They heard personal stories from Holocaust survivors. They had to write essays about the Holocaust, too.

Learning so intensively about the horrors committed by Germans left her feeling shame and guilt, Meyer said. But that same education communicated something else:

"There is Israel, and that's the solution," Meyer said, describing the role that was assigned to the Jewish state in her education. "That's the salvation. It makes you feel better. All the shame and guilt is not that bad, because there is Israel and everything is fine now. And whatever Israel wants — give it to them. And whatever a Jewish person wants — don't ask, just give it. That's what I learned about it."
Even as Germany's conservative Christian Democratic government reaffirms its historic commitment to a special relationship with Israel, public opinion polls show that 62% of Germans overall view Israel negatively. A 2012 survey by the German magazine Stern found that 59% of Germans described Israel as "aggressive." Seventy percent agreed that Israel pursues its interests without consideration for other nations.
Presidential Proclamation –Jewish American Heritage Month, 2015 | The White House
As we celebrate the rich heritage of the Jewish American community, it is impossible to separate their accomplishments from the struggles of Jewish people around the world. American Jews have worked to strengthen the promise of religious freedom because their ancestors were tested from the moment they came together and professed their faith. Today, they continue to teach us empathy and compassion, inspired by the lessons of their parents and grandparents who knew how it felt to be a stranger, and to stand up for a more perfect Union for all — relentlessly pursuing tikkun olam — because they have always understood that we must recognize ourselves in the struggles of our fellow man.

This year, Jewish American Heritage Month begins as the world commemorates the 70th anniversary of the liberation of Dachau by American soldiers, and we are once again reminded that the vibrant culture of the Jewish people has not always been embraced. As tragic events show us all too often, Jewish communities continue to confront hostility and bigotry, including in America. Our Nation shares an obligation to condemn and combat anti-Semitism and hatred wherever it exists, and we remain committed to standing against the ugly tide of anti-Semitism in all its forms, including in the denial or trivialization of the Holocaust.
Jewish American Heritage Month 2015:
Even those Jewish soldiers and sailors who were serving elsewhere in World War II understood that defeating the Axis would be a defeat for blind hatred of any ethnic group or nationality.
Blind hatred better describes the behavior of the White Allies in that war. The jews, in contrast, were far more conscious of exactly who they hated and why. They were enraged that the Germans recognized them as racial aliens and had rebelled against their rule.
Counter-Currents Radio: Greg Johnson interviews Richard Edmonds is well worth a listen. Edmonds describes the hostility of the contemporary (judaized) British establishment and the BBC toward the native Britons. He traces it back before WWII. He describes how they deceived Britons on immigration, how the Tory (torah) party leaders repeatedly "played the race card", intimating they'd stop immigration only to increase it once in office. He notes the moral tone of the establishment's post-war narrative being typified by (jew) Studs Terkel's The Good War.
This is the moral fraud. That war was good for the jews. For Whites it was an unmitigated disaster.