Twitter locked my account today. To unlock it I had to provide a phone number and delete some twits.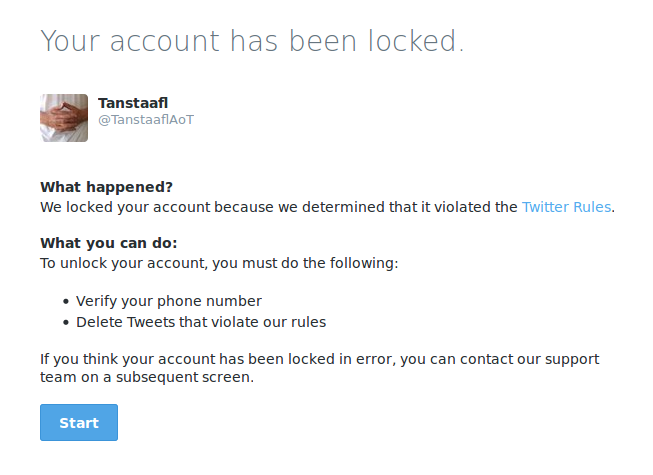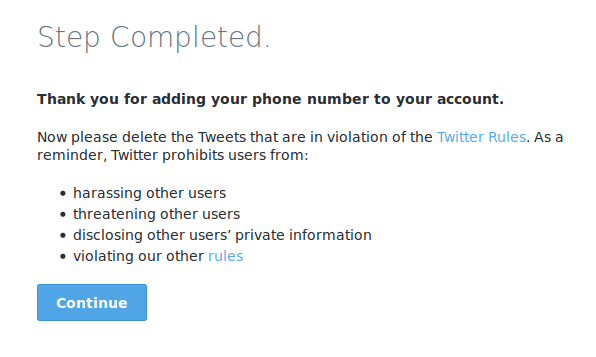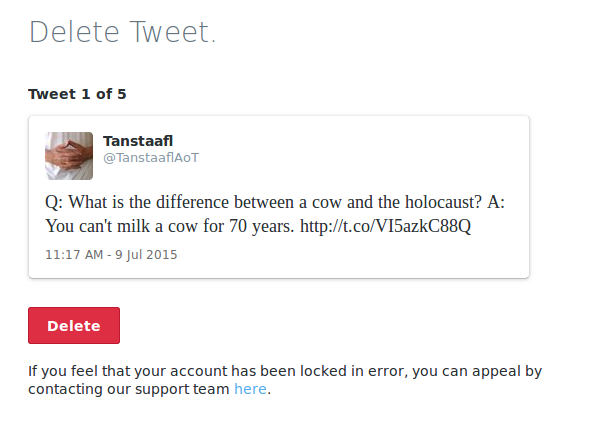 The image that was attached to that twit came from jewsmedia accounts of the jews' big hoax celebration: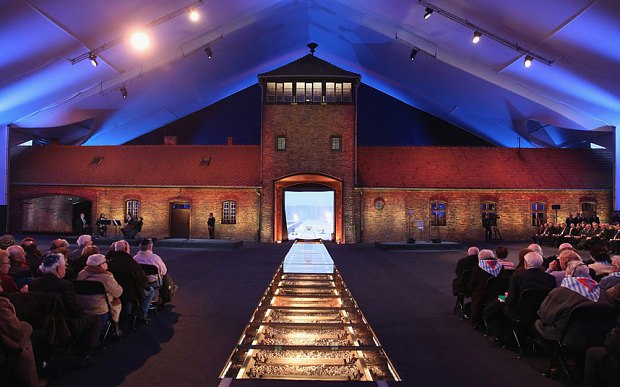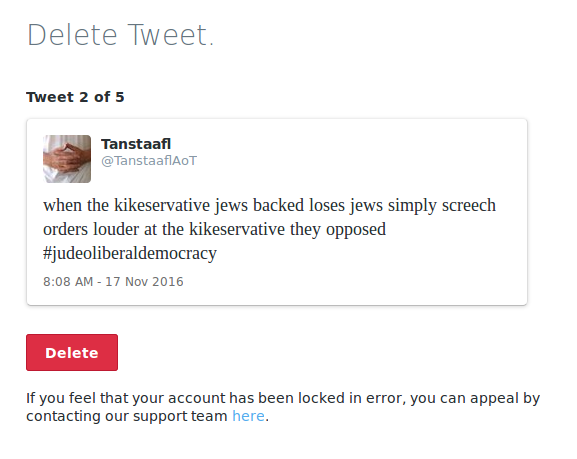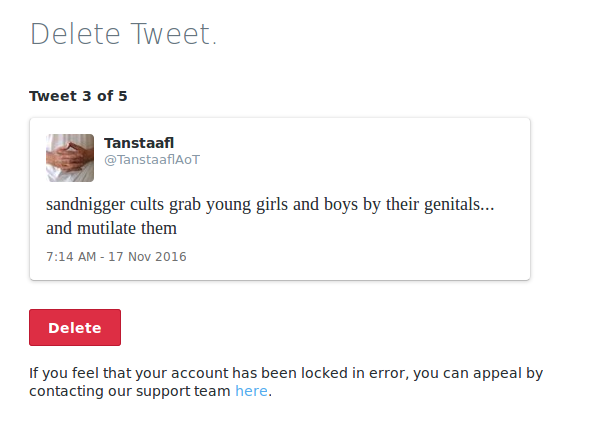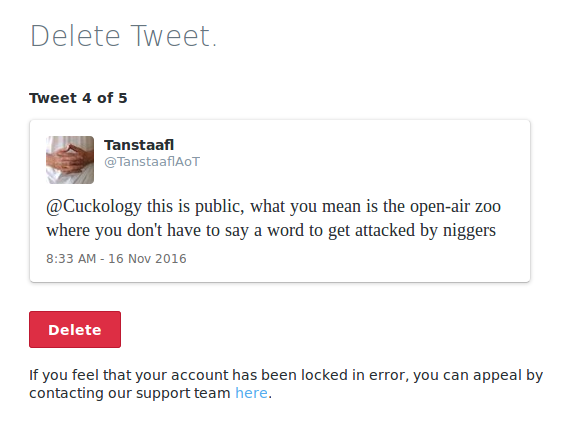 LOL: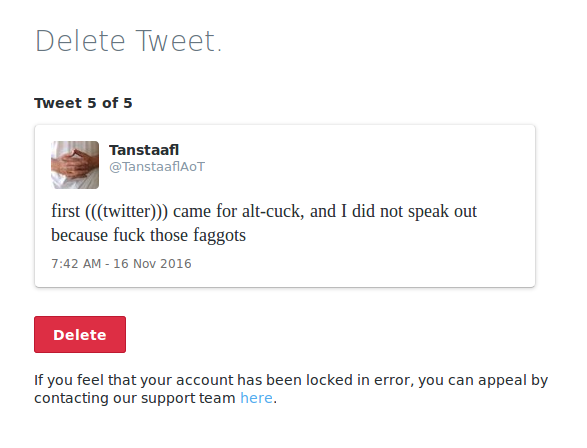 UPDATE 18 Nov 2016: Locked again. The one targeted twit was posted before the first lockout: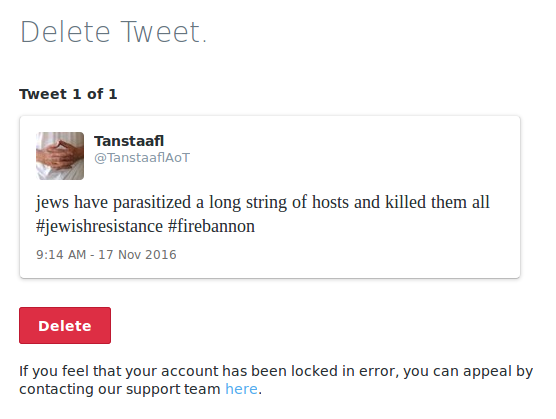 UPDATE 22 Nov 2016: The account will not be restored.