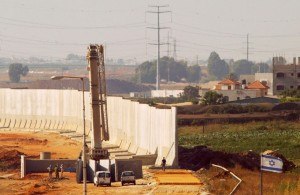 Immigration was the issue that woke me up.
Living in southern California and witnessing it quickly filling with mestizos and transforming into Mexico forced me to confront the fact that something was seriously wrong. At first I thought the problem was that Californians simply hadn't expressed ourselves loudly or clearly enough. Soon I learned that the politicians and media knew very well what we wanted, and would even pay some lip service to us, but the opposite of what we voted for kept happening anyway.
I got upset at the mestizos and the politicians, especially "liberals", and especially the "liberal" media. But eventually I came to see the enemy wasn't just "liberals" but "conservatives" too. I realized this seemingly insane slow motion invasion wasn't only happening in California, and it wasn't just mestizos. Non-Whites from anywhere and everywhere are being invited to colonize any and every country currently populated by Whites. I realized that this invasion was aided and abetted by traitors at the very top of every party and branch of government. I realized this wasn't a recent development, but that the roots traced back decades, and beyond.
I realized that democracy and party partisanship was a farce, that race was the only lens through which any of this made any sense, that the common thread connecting media and politics was racial animus against Whites. Finally, to make a long story short, I realized it was the jews, as individuals and organized collectively, who were driving the anti-White agenda, and that the push for open borders was only one part of it. Thus I've spent the years ever since studying the nature of the jews and their nationalism-for-us-globalism-for-you scheme, scrutinizing other aspects of their agenda, the history of their aggression, their techniques and tactics.
Though I no longer bother thinking or talking much about immigration, I know that building a wall has all along been a key point of contention in the immigration non-debate. Encapsulated in this single issue is everything anyone needs to know, not just about the immigration invasion, but the whole rotten political system, the fraud and corruption and illegitimacy of the hostile jewed elite who run it.
The desire for a wall is ineffably White. It is most definitely Whites who want a wall, and non-Whites, but more important, the jews and the politicians who serve them, who don't. Whites kinda sorta get this, but are afraid to even think about it, much less say it out loud. We know we will be censored and excluded from the mainstream non-debate on any subject if we say anything "racist", anything which demonstrates we see ourselves as White in any positive way, however vaguely or unconsciously we might express collective interests or concern for a collective destiny. We all know we'll be especially demonized and vilified if we say anything critical of jews. So instead we try to argue in terms of laws and money.
The fact is that most Whites instinctively enjoy living among people who look and think and act like ourselves, but we also know that under the current regime it is semitically incorrect for Whites to say so out loud. Whites dislike and distrust the jewsmedia, which constantly instructs us to never forget their "holocaust" myth while they gleefully celebrate replacing Whites with "diversity". Whites dislike and distrust politicians almost as much. Thus the calls for a wall. Because a wall is perfectly passive and neutral it can't possibly be regarded as "racism". Because a wall is concrete and immovable it can't be as easily ignored or subverted like mere votes or laws. Or so many Whites imagine.
If there was any single desire which rose out of the cacophony on either side of this past judeo-liberal selection cycle in this non-nation, the clearest and most coherent was the call by Trump supporters to "BUILD THE WALL, BUILD THE WALL". What happened? The jewsmedia still called it "racism", because they know the wall is something White voters want. But Trump kept promising it anyway, because he wanted to win.
Now that Trump is in office, he's decided the wall can wait, probably until the next election, if ever. You could tell the fix was in, however, as soon as Trump put the emphasis on Mexico paying for the wall. What was taken as a new and macho answer to the most bogus argument against the wall, it's supposed cost, was in fact an implicit acceptance of that bogus argument under a new bogus pretext.
"Too bad voters. We can't build a wall because Mexico won't give us the money and we just can't find any anywhere else. Maybe next year!"
Trump, if sincere, could have harped on what building a wall would save. A construction shyster who has surrounded himself with high finance shysters must understand the concept of return on investment. And at any rate, a commander-in-chief who took the title seriously would notice that both the initial outlay and cost of operation for a wall would amount to no more than a small fraction of the DoD budget, and as such doesn't require any special funding or approval from congress, much less Mexico.
But then Trump, like Reagan, and Thatcher, and Schwarzenegger, and all the other politicians who have disingenuously dog whistled Whites for the past century, never was sincere. As much as the jewsmedia and organized jewry screeched about this or that supposedly semitically incorrect statement prior to Trump's selection, he is now actually doing quite the opposite while quite explicitly and quite regularly stating his fervent belief in and support for the jews and their semitical correctness.
On the positive side, there must be millions of Whites, worldwide, who are at this moment embarking upon a chain of realizations similar to my own.