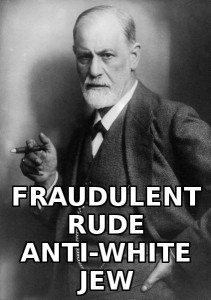 I stumbled across this coverup of a coverup at Wikipedia. The Freudian Coverup:
The Freudian Cover-up is a theory first popularized by social worker Florence Rush in the 1970s, which asserts that Sigmund Freud intentionally ignored evidence that his patients were victims of sexual abuse.
Early within Freud's career, he believed that little girls often experienced sexual abuse, since most of his patients were predominantly women and consistently reported childhood instances of sexual molestation. Many of Freud's patients suffered from a common Victorian diagnosis, hysteria. Since his hysterical patients repeatedly reported sexual abuse, most often naming their fathers as the abusers, Freud drew a causal connection between sexual abuse and neurosis. This became the frame for the seduction theory, in which he pointed to a direct connection between sexual abuse in childhood and adult hysteria. According to Florence Rush, author of The Freudian Cover-up, this repeated and persistent incrimination of fathers by his patients made him uneasy, and led him to abandon the seduction theory.
Freud wasn't trying to protect fathers, he was protecting his tribe. An Analysis of Freud's Jewish Identity:
Freud's early patients were almost exclusively Jewish women, yet there is little mention of this in Freud's writings. Working with these women, Freud recognized the limitations of electrotherapy, the treatment of choice for mental illnesses such as hysteria, and argued that electrotherapy was successful only because of its suggestive effects rather than because of its actual effect on the nervous system. The missing variable in Freud's rejection of electrotherapy, as Gilman notes, was the prevailing question in 19th-century medicine: race. Indeed, Freud found, upon his return to Vienna from Paris, that statements about the Jewish predisposition for forms of mental illness were commonplace. In fact, some sought to make a distinction in mental stability between secular and nonsecular Jews. These debates led Freud to abandon the idea of hysteria as an inherited disease with a racial component.
The so-called Freudian coverup happened at about the same time jews generally began abandoning the idea of race and started pushing anti-White "anti-racism" instead, just as an immune response to rampant jewing in Europe, the first truly racially-aware White state, was rising to state power in Germany. What a cohencidence.