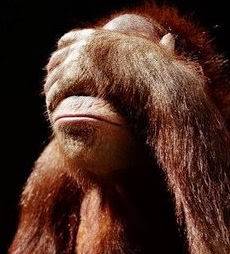 In whatever happened to european tribes? hbd* chick posits that Christianity discouraged inbreeding, which in turn triggered the dissolution of European tribalism and consequent shift in emphasis to the nuclear family.
We can see in this the give and take between ideology and biology – the roots of identity are genetic, but memes, over generations, do shape the underlying gene pool. To the extent outbreeding produces a relative shift in identity rather than simply destroying it, this also provides a partial, biological explanation for why Whites tend toward both broader (nationalist, racialist) and narrower (individualist) forms of identity. An even more proximate and substantial cause lies in decades of anti-White propaganda, and it encourages more extreme shifts, whether outward into humanism or inward into solipsism.
hbd* chick has been writing thought-provoking articles about the nature and origins of Europeans for some time. This article on European tribalism is from 2011, part of her inbreeding in europe series. More recently she has written about what she calls the outbreeding project, a subset of her general theory of the west – all based on the realization that clannishness goes hand in hand with consanguinity.
Two of her more recent posts, more on the origins of guilt in northwestern european populations and the transition from shame to guilt in anglo-saxon england (and "core" europe), are a critique of Peter Frost's The origins of Northwest European guilt culture and Part II.
Frost begins Part I by noting the crucial difference between shame and guilt:
Shame is the primary means of behavioral control in most societies. If you are seen breaking a social rule, you will feel shame, and this feeling will be reinforced by what people say and do (gossiping, malicious looks, spitting, ostracism, etc.). Shame is much less effective if you break a rule without being seen or if you merely think about breaking a rule.

Guilt is more important in European societies, particularly those of Northwest European origin. It operates even when you act alone or merely think about breaking a rule. Behavior can thus be regulated in all possible situations with a minimum of surveillance.
Put more plainly, shame is the means by which more particularist/collectivist non-Whites maintain group cohesion, whereas guilt is the means by which more universalist/individualist Whites are encouraged to selflessly maintain a civil society in which everyone but Whites can thrive. Shame is something groups inflict upon themselves, for their own benefit, whereas guilt-tripping is a weapon of group warfare, used by non-Whites to discourage White group cohesion in any form between family and race.
Ironically, Frost cites Ruth Benedict on how shame compares to guilt:
Ruth Benedict first made the distinction between "shame cultures" and "guilt cultures". Pervasive feelings of guilt are part of a behavioral package that enabled Northwest Europeans to adapt to complex social environments where kinship is less important and where rules of correct behavior must be obeyed with a minimum of surveillance.
Benedict helped establish cultural anthropology, which has since largely displaced physical anthropology, substituting jewish pilpul and narrative for the objective science developed by Northwest Europeans. If nothing else Benedict's cultural theorizing helps explain her own mindset, moved by her "guilt culture" to work with members of a "shame culture" – jews like her mentor Franz Boas, her colleague Gene Weltfish and a swarm of other social science activists who were more or less openly obsessed with advancing the interests of their own tribe.
In order to prevail these cultural anthropologists literally made up stories and falsified data. They shamelessly leveraged tribalist networking, using their power and authority to advance pseudo-science while denouncing, shunning, defunding and otherwise tearing down their opponents. What's more, they never expressed the slightest twinge of shame or guilt about it. They were far too busy feeling morally righteous about themselves and their cause.
The "behavioral package" of jews is adapted to parasitism. They do not empathize with their hosts. They will use shame, guilt, or any other mechanism they can in order to marginalize their enemies and hijack or hoodwink others into serving their interests. In contrast to Whites, who actually do feel guilt and shame each other mercilessly over "racism", jews feel guilt and shame each other for not being obsessed enough about what's best for the jews.
Frost argues that Northwestern European "guilt culture" predates Christianity. hbd* chick argues the origins are more recent, a consequence of the avoidance of cousin marriage. I'm intrigued by the subject and recognize some truth in both arguments. What leaves me vaguely annoyed is the calm Northwestern European detachment with which they discuss the subject. The "guilt culture" is only one facet of White pathology, the more general attribute of which is the absurd pretense that everybody is, or with enough effort on our part can become, "us". The affliction isn't unique to either Northwestern Europeans or Christians. It also, frankly, doesn't seem to be either shame or guilt which keeps Whites who are so intelligent and knowledgeable about history and science and conscious of Northwestern European distinctiveness from taking more notice of the jew elephant in the room.
The more I think about it, the more I think that the main mechanism lies even deeper in the psyche, below guilt and shame. In pain. In the fear of pain. In the fear of even mentioning those things we suspect might cause us pain. Here too I can see the interplay of evil thoughts and breeding. The dysgenic consequence of two centuries of fratricidal revolution and war selecting out Europe's most fearless and noble. The sterile fruit of parasite-fomented, parasite-serving materialism and "enlightenment".