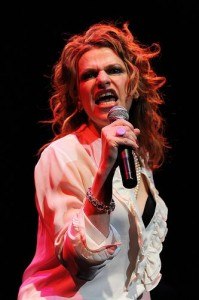 I haven't the time or energy for a cohesive post-election essay, but I do have a collection of links and some comments to share.
First, the title. The Obama shills are inordinately fond of this refrain. I think we can expect it to morph into many new and snottier forms even as the election itself recedes from memory. The Obamen seem to believe that they and their man are now beyond all criticism.
Back in September Obaman Jack Cafferty wrote:
Race is arguably the biggest issue in this election, and it's one that nobody's talking about.

The differences between Barack Obama and John McCain couldn't be more well-defined. Obama wants to change Washington. McCain is a part of Washington and a part of the Bush legacy. Yet the polls remain close. Doesn't make sense…unless it's race.
Cafferty then cites Michael Grunwald, speaking in code about the evils of speaking in code. Decoded, this is what Cafferty and Grunwald are saying: hordes of unthinking, racist Whites stand between them and Utopia.
Race is the elephant in the room of the 2008 campaign. In West Virginia's primary, one out of every four Hillary Clinton voters actually admitted to pollsters that race was a factor in their vote; that may be an Appalachian outlier, but even in New Jersey, Pennsylvania and Ohio the figure was a troubling 1 in 10.
Ooooo scary. Except we can see clearly now in retrospect that this was all alot of guilt-tripping nonsense.
Nobody was talking about race? Lots of people were talking about race, even in the mainstream media. What was most notable was that most of them were trying to lay the same race-based guilt-trip on Whites as McCafferty and Grunwald. Harold Meyerson and Ron Rosenbaum are two particularly ham-handed examples I've cited previously. It's easy to find others.
In the wake of the election we're hearing a new variation: yes Whites are racist, but not enough to make a difference. John Judis writes that "many white Americans still harbor degrees of conscious or unconscious resentment against blacks" but "it didn't matter enough to decide the election". In Judis' opinion Obama should have done better than Kerry did in 2004, but since he didn't (in some places) Whites therefore deserve to be taken to task in yet another guilt-tripping editorial.
The fact is that race really did matter to many voters, in fact we can see now looking back that it mattered much more to non-white voters than it did to Whites. Sailer provides the numbers in Exit Polls:
| | | | |
| --- | --- | --- | --- |
| | Obama | McCain | Other |
| White (75%) | 43% | 55% | 2% |
| African-American (13%) | 96% | 4% | N/A |
| Latino (8%) | 67% | 31% | 2% |
| Asian (2%) | 63% | 33% | 4% |
| Other (3%) | 66% | 31% | 3% |
The Jerusalem Post reports on the jewish bias:
Jews voted for Barack Obama in overwhelming numbers, refuting speculation that Republican John McCain would peel away Jewish support due to concerns about the Democrat's stance on the Middle East and other issues.

Obama picked up 78 percent of the Jewish vote in comparison to McCain's 21% haul, according to exit polls. That rate is about two points higher than what former Democratic candidate John Kerry received in 2004 and similar to the numbers Al Gore and Bill Clinton garnered in previous elections.
This narrative that you have to worry about Barack Obama just didn't fly when they saw Barack Obama up close and they saw his relations with the Jewish community," he said, pointing to the extensive Jewish outreach campaign in states like this key swing state, where Jews make up a statistically significant slice of the electorate.

He noted that it was the first time a campaign had Jewish vote coordinators in all of the key battleground states, with Florida particularly notable for the size of the outreach, surrogate events and third-party efforts.
"There are nagging doubts in the Jewish community about Barack Obama and where he stands on important issues," he asserted.

Green, though, assessed that such concerns were outweighed by those on the Republican ticket, namely regarding the vice presidential nominee.

"There was contrary tendency," he said. "There were Jews who expressed skepticism about Obama but even more about Sarah Palin."
Note that what is called "nagging doubts" in jews is called "racism" in Whites.
What kind of guilt-tripping would Whites get if we voted in a bloc of 96%, 78%, 67%, or 63%? Our vote is objectively the least attributable to racial bias, and yet we get all the critcism for being biased. The most reasonable explanation for this is that our critics simply hate us.
As an aside, the JPost article also contains a handy "almost-complete list of the new Jewish congressional caucus: An all-time record of Jewish reps in Congress." The senate is 13% jewish, the house about 7.3% (32/435).
Jews may have had their doubts about Obama, but that was washed away by their fear and loathing for Sarah Palin and the unconsciously White Christian voters who flocked to support her. I'm not aware of anyone in the mainstream press making an attempt to guilt-trip jews about this. Quite the opposite. Here's Jacques Berlinerblau, associate professor of Jewish Civilization at Georgetown University and author of "Thumpin' It: The Use and Abuse of the Bible in Today's Presidential Politics". He thinks Palin just needs to try harder:
The Palin Effect: Two of the speakers observed that John McCain's selection of a running mate may have turned away Jewish voters who were once supportive of him. On Wednesday, I pointed out that this apparent "Palin Effect" has occurred despite the fact that the Governor of Alaska has made no egregious errors in her dealings with the Jewish community and has, in many cases, said the right things and cultivated the right relationships.
In short, 2008 has demonstrated the strategic importance of having skilled advisers and operatives in the domain of faith-based politicking. Accordingly, nothing precludes Palin from someday reversing negative perceptions among Jewish voters. And while she's at it she might find a receptive audience because . . .

Jews are going Republican?: Speaker Ira Forman of the National Jewish Democratic Council pointed out that rumors about Jews defecting from the Democrats to head over to the GOP have been around since the time of McGovern. He views this as a "man bites dog story," of great interest to the media if only because it is so counter-intuitive. The truth of the matter is that Jews are solid, true-blue Democrats who have given the party more than 75% of their ballot in the last 4 elections.
That's right. The truth, which negates Berlinerblau's blame-Palin argument, is that most jews just won't support someone Whites find appealing even if only unconsciously for racial reasons. It doesn't matter if that hapless White pol promises to nuke iran and send Whites to die to protect israel. That's not good enough now that jews have Bushes, Obamas, Bidens, and McCains who will do all that and more.
Berlinerblau concludes with a little disinformation:
Is the Jewish vote really that important?: Professor Yossi Shain of Georgetown's Government department made the provocative argument that polling data on Jewish voters is highly problematic and misleading. Drawing a distinction between Jewish citizens of the United States and eligible Jewish voters, Professor Shain cited the number of 2.8 million in the latter category–a number that decreases their already minor electoral significance.

Shain's observation corresponds with one that I have been making here: we should study and contemplate American Jewish voting behavior in all of its glory. But we should not overestimate its electoral import. At less than 2% of the American population (and only 3.6% of the population of Florida) Jewish-Americans do not stand to dramatically affect the outcome on November 4th.
Tsk tsk. They're neglecting the effect of money and media on modern campaigns. Now why would they do that? They must know that Jewish campaign contributions and media influence have an impact far larger than a measly 2% of the votes. Every politician knows this, which is why they all have special outreach programs for jews, make promises to AIPAC, and make pilgrimages to israel.
JPost: "Sarah Palin may be hurting McCain among Jewish voters":
"Palin is totally out of step with public opinion in the Jewish community" on domestic issues and has "zero foreign policy experience," the organization wrote in a fund-raising letter sent out last week. It also started an on-line petition asking: "McCain: What were you thinking when you selected Palin?"
Earth to Berlinerblau. For some strange reason plenty of jews expect politicians to think of jews first and not the far more numerous Whites.
In the days before the election I gathered many links that revealed a race-based hatred directed towards Sarah Palin. Whether or not Whites supported or opposed her on principle it was obvious by contrast that the animosity of "the left", and especially jews, came from a fear and loathing not so much for anything Palin herself had said or done, but for the White Christians instinctively drawn to her. Palin was treated like a blank sheet of paper on which non-whites (and self-loathing Whites) could finger paint whatever dim visions they pleased. Then they hated her for being whatever boogeyman they imagined her to represent.
Florida Congressman: Palin 'Don't Care Too Much What They Do With Jews and Blacks':
Florida Democratic Congressman Alcee Hastings pointed to Sarah Palin on Wednesday to rally Jews to Obama.

"If Sarah Palin isn't enough of a reason for you to get over whatever your problem is with Barack Obama, then you damn well had better pay attention," said Hastings. "Anybody toting guns and stripping moose don't care too much about what they do with Jews and blacks. So, you just think this through."

Hastings, who is a member of the Congressional Black Caucus, made his comments in Washington, D.C., while participating in a panel discussion sponsored by the National Jewish Democratic Council.
Black Florida congressman apologizes for Palin comments:
"The point I made, and will continue to make, is that the policies and priorities of a McCain-Palin administration would be anathema to most African Americans and Jews," he said in his statement.
The point I will make, and continue to make, it that the current regime, before and after this election, is anathema to Whites. I can quote example after example of pro-black, pro-jew, pro-latino, pro-anything-non-white government officials and media pundits bashing Whites and suffering no substantial consequences. Whites on the other hand mustn't say they care for themselves or are fearful of or distrust other groups, in spite of self-interested members of those groups telling us repeatedly how much they fear and distrust us.
Comic's Appeal to Jewish Voters for Obama Is Careful:
The reason Obama may yet still get 60% of the Jewish vote and at least one reason why Florida is so close now is because the Jews like Biden and are scared by Palin.
Jewish voters may be wary of Palin:
"There is almost always an inverse proportion between a candidate's popularity among conservative Christians and secular Jews," said Jeff Ballabon, a Republican lobbyist long active in Jewish politics who supports McCain.

An illustration of that gap came just two weeks ago, when Palin's church, the Wasilla Bible Church, gave its pulpit over to a figure viewed with deep hostility by many Jewish organizations: David Brickner, the executive director of Jews for Jesus.
Secular jews plus jews hostile to Jews for Jesus equals a pretty broad range of jews.
"I was leaning towards McCain," growled Marvin Weinstein, 74, as he strode to an appointment in a doctor's office. "But I think his choice of her has turned me off."

"What I hear is she's an awful anti-Semite," George Friedberg said as he sat curbside in his Escalade. "She won't be getting my vote." Friedberg's wife, Florence, appeared at the passenger-side door, shopping bags in hand. "I was leaning towards McCain, but after he selected her I've ruled him out completely. I find her offensive."
Koch: Obama is my guy — Palin is scary:
One foreign policy issue that particularly concerned me in 2004 was the security of Israel. I thought in 2004 that issue was better left to President George W. Bush, and I believe I was right. President Bush understood the need to support the security of Israel and did so. I did not feel that way about Senator John Kerry.

That is not an issue in this election. Both parties and their candidates have made clear, before and during this election campaign their understanding of the need to support Israel and oppose acts of terrorism waged against it by Hamas and other Muslim supporters of terrorism.

So the issue for me is who will best protect and defend America.
Note that defending America comes after Koch's concern for israel. Though to be fair he may see them as the same thing.
Palin Pick Puts Many Women on the Verge:
Senator McCain's selection of Governor Palin of Alaska as his running mate, which was hailed in some quarters and met with skepticism in others, is sparking intense reactions from some New Yorkers, who report being driven to fits of rage and even all-consuming panic.

"All of my women friends, a week ago Monday, were on the verge of throwing themselves out windows," an author and political activist, Nancy Kricorian of Manhattan, said yesterday. "People were flipping out. … Every woman I know was in high hysteria over this. Everyone was just beside themselves with terror that this woman could be our president — our potential next president."
"What I feel for her privately could be described as violent, nay, murderous, rage," an associate editor at Jezebel, Jessica Grose, wrote just after the Republican convention wrapped up. "When Palin spoke on Wednesday night, my head almost exploded from the incandescent anger boiling in my skull."

Ms. Grose was not alone. More than 700 comments poured in, many from women who said they were experiencing a visceral hostility to Mrs. Palin that they were struggling to explain.
Ms. Kricorian said some of the agitation was because women felt Mr. McCain was pulling off a political trick, using the novelty of selecting a woman to hide her conservative social and religious views. "The women thing is a ruse. … She was chosen because of the evangelical thing," the writer said. "It's weirdly stealthy that she's not talking about it."
It's not weird at all that these White-haters so unselfconsciously project their dishonesty onto us and so freely express their homicidal rage. They only struggle to explain how exactly it's all our fault that they hate us so.
In What Hollywood Jews think of white Americans James Edwards quotes Larry David:
The debates were particularly challenging for me to monitor. First I tried running in and out of the room so I would only hear my guy. This worked until I knocked over a tray of hors d'oeuvres. "Sit down or get out!" my host demanded. "Okay," I said, and took a seat, but I was more fidgety than a ten-year-old at temple. I just couldn't watch without saying anything, and my running commentary, which mostly consisted of "Shut up, you prick!" or "You're a f**king liar!!!" or "Go to hell, you c**ksucker!" was way too distracting for the attendees, and finally I was asked to leave.
If Obama loses, it would be easier to live with it if it's due to racism rather than if it's stolen. If it's racism, I can say, "Okay, we lost, but at least it's a democracy. Sure, it's a democracy inhabited by a majority of disgusting, reprehensible turds, but at least it's a democracy."
OK. That was directed at McCain, not Palin. But Larry David obviously hates McCain, our little Juan McCain, because he imagines that McCain represents White interests. And he thinks of us as disgusting, reprehensible turds. Keep this in mind now – the regime not only lets this guy make nationally broadcast primetime TV shows, they pay him to do so.
Pissed about Palin
McCain's running mate is a Christian Stepford wife in a sexy librarian costume. Women, it's time to get furious.
By Cintra Wilson
Sarah Palin and her virtual burqa have me and my friends retching into our handbags. She's such a power-mad, backwater beauty-pageant casualty, it's easy to write her off and make fun of her. But in reality I feel as horrified as a ghetto Jew watching the rise of National Socialism.

She is dangerous. She is not just pro-life, she's anti-life. She is the suppression of human feeling and instinct. She is a slave to the compromises dictated by her own desire for power and control.
Notice how the nazi bugaboo has a way of popping up whenever jews don't like a White. Even when it's absurd because the person they're talking about isn't saying or doing anything remotely nazi-like. That's because to them "nazi" essentially means "anti-jew", thus it is only natural that it has become a jewish code word for White.
Here's another example. Heather Mallick, a liberal Canadian editorialist, wrote a couple of somewhat infamous fulsome little turgid screeds concerning Palin.
The Alaskan who went 'outside':
Small towns are places that smart people escape from, for privacy, for variety, for intellect, for survival. Palin should have stayed home.
One hundred thousand Canadians visit Alaska every year, and we like to pass by in cruise ships. But it never goes further than that. Alaska is our redneck cousin, our Yukon territory forms a blessed buffer zone, and thank God he never visits. Alaska is the end of the line.
CBC's Mallick: 'White Trash' Palin Has 'Porn Actress Look,' 'Smart People' Flee Small Towns refers to an especially fulsome screed. The original document got flushed down the memory hole, but fortunately some leftist was particularly fond of it and saved a copy.
In the face of reader outrage Mallick did what any White basher normally does. She wrapped herself in philo-semitism and bashed the evil racists who criticized her. After all, she reasoned, only an evil racist White could object to her bashing Whites.
Canadian columnist's diatribe against Palin stokes anger in the U.S.:
The Toronto-based Mallick admits she's been shaken by the violence suggested in hundreds of e-mails similar in tone to Jones's, but adds the messages have simply served to underscore her point about the bigotry and small-mindedness of some Republican supporters.
"The violent and obscene threats against me were one thing — it's easy to filter those — but the anti-Semitic hate mail was very troubling. I am not Jewish but I am honoured to be taken for one. I consider it a great compliment."
What a hero. Curious, I reached back into Mallick's past columns to get a grasp on her pro-jewish sentiments. Here's an interesting column where she rails against racism. The subtlety of words: Are you Canadian or Canadian-born?:
Antonia Zerbisias is a brave unstoppable media critic for Canada's best and biggest paper, the Toronto Star. She took issue with a columnist named Christie Blatchford, who was objecting to the police statement that the accused men came from "a variety of backgrounds," for writing the following in a front-page column in the Globe and Mail: "The accused men are mostly young and mostly bearded in the Taliban fashion. They have first names like Mohamed, middle names like Mohamed and last names like Mohamed. Some of their female relatives at the Brampton courthouse who were there in their support wore black head-to-toe burkas … which is not a getup I have ever seen on anyone but Muslim women." Despite Blatchford's comments favourable to the majority of Canadian Muslims, I find the quoted material horrifying.
I didn't read the sentence as Mohamed this and Mohamed that. I read it like this:

The accused men are mostly young and mostly bearded in the Jewish fashion. They have first names like Yehoshua, middle names like Ariel, and last names like Morgenstern. Some of their female relatives wore typical Jewish garments, black and alien, their hair covered in typical Judaic fashion, not a garment I have ever seen on anyone but Semitic women.

Blatchford did not write this. I'm sure she never would write this. But people do write things like this when they believe it is popular. Racism is lumping a people together as if they were all the same. Thus the alleged sins of one are the sins of the group and this is when the bully pulpit and the violence join forces. This is how it begins.
Whether or not Mallick is jewish she sure sees the world as if she were. My old foil Larry Auster certainly does and so do his "conservative" jewish buddies. Hymowitz on Red State hysteria
I'm less and less alone. Here is yet another Palin-critical conservative. Kay Hymowitz … casts a cold eye on the conservatives who have lost their minds over Sarah
Conservatives lost their minds? If anybody lost their minds over Palin surely I hope it's clear from all of the above it was jews. And by the way, I don't believe Auster, in all his many words on Palin, wrote anything at all about that.
If all of the above wasn't clear enough then it's a good thing I saved the worst for last.
The Sandra Bernhard monstrosity
Sandra Bernhard: Palin Would Be Gang-Raped By Blacks in Manhattan
You really should go read for yourself the vile hatred Bernhard expressed. The stunning thing about her invective is that it came not in some one-off drunken outburst, ala Mel Gibson, but instead was professionally produced and performed repeatedly in a mainstream jewish theater as entertainment for profit.
Ari Roth artistic director of Theater J was unsympathetic and unapologetic:
In fact, the play wears its politically VERY correct heart on its sleeve with its indictment of America as "A Man's World, It's a White Man's World, It's a Fucked Up White Man's Racist World" and can only be suggested to be racist in its content if one is hell-bent on protecting White Folk for Sandra's blistering indictment.When Sandra warns Sarah Palin not to come into Manhattan lest she get gang-raped by some of Sandra's big black brothers, she's being provocative, combative, humorous, and yes, let's allow, disgusting. The fact that the show has a few riffs like this does not — to my mind — make it a "disgusting show." there's too much beauty, variety, vitality, and intelligence to label the entire show as "disgusting." I'll agree with you that we produced this show because we did find it to be edgy — because we wanted to give right wing conservative Jews a good run for their money by being on the receiving end of some blistering indictments from Sandra.Does it go over the edge sometimes? On the gang-rape joke, yes. Sure. Not much else. It goes over the edge and then comes right back to the cutting edge.Finally you ask, "where is the Theater J staff and council? Where is the DCJCC administration?" They were all there on opening night, one night before you came. We partied together after. There were three members of Theater J staff at the show last night, and there'll be more of us this weekend when we present three shows — soon to be all sold out. I was teaching a political theater class last night, but I'll be back for everything this weekend.We're proud of our producing – proud of Sandra's sense of timing – taking the fight out to the house and to the street beyond, channeling so much of our rage and frustration at the bizarre recent twists of fortune since Karl Rove trotted out Sarah Palin for John McCain to briefly meet and then get in bed with.Sandra's face is hanging 10 feet tall in a banner over the DCJCC steps and we're proud that she's a new emblem and ambassador for our theater and our center. She's not the only one who represents us. But her large heart, her generous talent, and her big mouth are all a big part of who we are.
Hailed by The New York Times as "The Premier Theater for Premieres," Theater J has emerged as one of the most distinctive, progressive and respected Jewish theaters on the national and international scene. A program of the Washington DC Jewish Community Center, Theater J works in collaboration with the four other components of the Washington DCJCC's Morris Cafritz Center for the Arts, which include the Washington Jewish Film Festival and Screening Room, the Ann Loeb Bronfman Gallery, the Program in Literature, Music and Dance, and Nextbook.

Theater J produces thought-provoking, publicly engaged, personal, passionate and entertaining plays and musicals that celebrate the distinctive urban voice and social vision that are part of the Jewish cultural legacy.
Isn't that special?