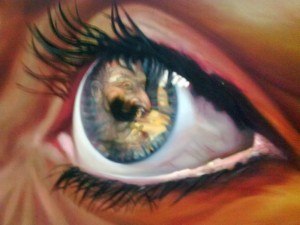 Andrew Anglin points at Yori Yanover, who asks, Must Jews Dislike the Christians who Like Them? Yanover's answer is an emphatic yes:
In other words, while I and my fellow faithful Jews like the fact that the next pogrom will not come from an Evangelical torch and pitchfork crowd, we still don't trust you. You can't say you love me for who I am, because who I am includes a thorough rejection of the essence of your ideology, all of it, completely, I hold that there's no truth to it whatsoever.
But wait, there's more.
Now do you love me? Do you love me in a future in which Jesus doesn't come, and you continue to hold on to your faith, and I to mine?

Or, at least, can you keep the narrative about my seeing your light to yourselves?

That's [what] we're really asking.
Yanover imagines himself as a jewish superpope, who speaks for all the jews. It is a voice which is totally unselfconscious about jews force feeding others with their narrative, their tikkun olam and "light unto the nations" excuses for turning everyone else's life upside down for their own benefit, never mind their noxious holocaust narrative, which they insist everyone else must learn and describe as they see fit, with special laws and fines and prison terms for heretics.
But I think Anglin's response to Yanover gives Christians too much credit:
One might even go so far as to assert that continued existence of the Jews as a people is dependent on American Christian Zionists.

Surely, if it was not for them, we would cut the funding to the Jew state tomorrow, as aside from the weird cult, there is simply no logical reason to support these Jews. The fact that they use the money to commit genocide against the indigenous people of Palestine removes the humanitarian burden of protecting the allegedly persecuted Jews, even if you believe this Holocaust gibberish.

If it were not for the doctrine of Christian Zionism, most Christians would, by default, be Antisemitic, as this has been the default position of Christians since the beginnings of the religion. Thus, we would not continue to allow Jews to continue to run our government, economy and media.
Christians have bitterly opposed abortion and homosexuality, yet the jews have gotten their way on these domestic issues. Why would Christian opposition to Israel, or any other point of foreign policy, be different? Anglin knows it isn't Christian Zionists who control the money, the media or the political parties, it's the jews. It's their money and media which moderate the policies of the United States, not the other way around. It has very little to do with what voters want, Christian or otherwise.
The jews make mountains out of molehills. They know there is a built-in limit to Christian "anti-semitism". Yanover admits they're all but toothless now, but even if Christians returned to a more traditional position, seeing jews as a separate people, as accursed Christ-killers even, they'd still also see jews, even jews as blatantly alien as Yanover, as potential Christians, potential brothers in spirit. Christians have always welcomed jews to "convert", to infiltrate and manipulate them from within, even during the many brief periods of "persecution" that the jews complain most bitterly about.
The jews clearly wouldn't have nearly as easy a time infiltrating and manipulating White societies if Christianity didn't exist. Anglin's argument that the jews wouldn't exist if American Christian Zionists didn't exist is far less plausible.
It seems to me that the Christians who love the jews who hate them are suffering from a form of Stockholm syndrome. The affliction in self-proclaimed Christian Zionists, like Vox Day, is particularly obvious and acute. They insist on seeing the jews as partners, or at least as peers, even after looking directly at evidence which indicates otherwise.
Having a faith in beliefs which can't be proven one way or another is one thing. Maintaining a truth which has been demonstrated false is something else. The first is a form of spirituality common to most men. The second is pathological. In this case the cause, the pathogen, is jews.
Though Christians make a spectacular show of the symptoms, and bashing Christians is perfectly semitically correct under the current, thoroughly judaized regime, Christians aren't the only ones afflicted. Christianity appears to be only one method by which jews "capture" the minds of their "hostages". Sharing short-term measures of fame or wealth or power seems to explain more.
Why do the jews hate those who love them? Because that's their nature. Race is real. The parasite's interest is not in loving or assimilating or cooperating with its host. The parasite's interest is in infiltrating, the better to manipulate, the better to exploit the host. Christians prefer a more purely spiritual view, which tends to preclude such an understanding. It's more difficult to explain why those who are comfortable thinking in secular, biological terms refuse to understand.