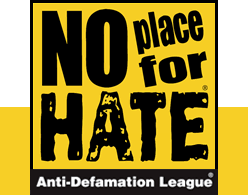 A post by Steve Sailer, Michelle Malkin (Oberlin '92) on Hate Hoaxes and Hate Hysteria, prompted the following anonymous comment:
If it's a 'hate crime' to falsely accuse Jews of abducting Christian boys and using them for ritual slaughter, it's a 'hate crime' to accuse whites of committing all sorts of horrors they haven't.
"Hate" is a jewish construct. They've weaponized it.
It is possible the comment above is a troll, made by someone with a keen sense of irony. More likely it came from a mind, and made it past a moderator's mind, wholly unconscious of the double-think it represents.
According to jews, all accusations against jews are false accusations. The jewish "blood libel" narrative is a perfect example. The presumption is that every accusation of abduction and murder ever made against jews is false. Furthermore, they regard any rejection of this or any other part of their narrative as a "hate crime". There is no "if" about this.
Yet the jewish tales about "blood libel" are incredibly one-sided. They are a libel against Whites. A hoax. A deliberately fabricated falsehood made to masquerade as truth. Likewise with their "holocaust".
Here are some recent examples of jewish "hate" hoaxing I've run across. A more deliberate and thorough search would undoubtedly produce a much longer list.
Manalapan, N.J. Overrun With Anti-Semitic Graffiti, Other Messages Of Hate « CBS New York, Sep 2012.
Zach Tennen, Michigan State University Student, Not Attacked Because Of Religion, Police Say, Aug 2012.
Why would Jews vandalize a Holocaust memorial?, Jun 2012.
Jewish man gets caught red handed spraying anti-Jewish hate messages in New York, Dec 2011.
Lawyer suspended for falsely claiming cop called him anti-Semitic slur, Dec 2011.
Jewish student caught painting Swastikas on her own door then claiming Anti-Semitic Attack, July 2010.
Jews aren't just going along with the "hate" hoax hysteria. They created the whole "hate" paradigm. They've been using it to milk Whites longest and hardest. In comparison everyone else are copy-cats, and pikers at it to boot.
The double-think in the comment quoted above is typical not only at Sailer's blog, but also in the similarly blinkered punditry he cites – Michelle Malkin, Gucci Little Piggy and Nicholas Stix. The common theme in these forums and elsewhere in the "race realist" sphere is that blacks are the main perpetrators and "white liberals" are their evil genius co-conspirators/enablers. Stix actually claims "[t]he role of Jews on the multicultural campus is presently ambiguous" and that Tim Wise is White.
They deplore "hate" but don't confront it's source. Why?
Well, Stix is a jew, Malkin is married to one, and Sailer believes he's part-jew. How many of the "white liberals" they finger are similarly compromised? I'm uncertain about GLC, but I know the rest of them pretend jews are "white". It seems to me that nothing enables the "hate" hoaxing as much as this delusion does.
And it is a delusion. The jews themselves are very clear on the most salient fact about "hate": jews are the victims and Whites are their oppressors. In other words, jews are the exact opposite of White. The premise that Whites "hate" non-Whites, and never the reverse, is only a generalization of the premise that Whites "hate" jews, and never the reverse.
P.S. Someone left a link to Oberlin Microaggressions — I'm the "white, Jewish professor" at GLP. Read it. It's a good window into how the "white jew" game is played:
I'm sorry if you read this post as anti-Semitic. That was never the intent. You were identified as "white" because it contextualizes your use of the word in question. You were identified as "Jewish" because it was used in your justification of the educational merit and personal sensitivity that you had in the situation. I do not want this to turn into an attack but rather a way to further dialogue and be able to have productive conversations.

From one white Jew to another, I can only assume that you, being Jewish and a professor of higher learning, have background knowledge about systems of oppression and that you have some understanding about allyship and understand the importance of listening to oppressed and targeted groups.