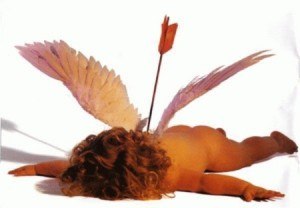 Chechar questions the non-anti-semitic limits on his White nationalism: A lightning in the middle of the night!
Lawrence "the majority should reassert itself" Auster supports the move, saying he understands Whites and jews have different, sometimes conflicting interests, and though he unequivocally favors jews he does not object to White political or cultural self-determination: An anti-anti-Semitic blogger announces that he is removing the first "anti".
Just kidding. Larry is such a serious anti-"anti-semite" he'd never say anything remotely like that.
UPDATE 26 Feb 2010: "Tanstaafl on Auster (I)"