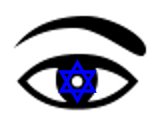 Two sensible questions may come to mind as you contemplate wading through the following text: Who is Laura Wood and why should I care what she thinks?
Beyond the blog posts linked below I don't know who Laura Wood is or why she thinks what she thinks. I understand that Wood and Lawrence Auster regard each other highly. I suspect that, as with Auster, Wood's readers include more than a few Whites who are more or less displeased with the anti-White regime but have yet to understand it in such terms.
Like Auster, Wood is a social critic who strikes a faux-White pose. Like Auster, Wood hosts earnest-sounding, carefully managed discussions of "liberalism". Jews are mentioned in these discussions, but only to ultimately minimize their role and excuse them. The most serious condemnations are directed at Whites.
A few days ago Wood made a series of blog posts along these lines. She began the first post, titled Rejecting the "White Nationalist" Label, by quoting Lawrence Auster:
White nationalists are material-racial reductionists who, like Nazis, treat race as the single all-determining factor of human existence, so that human beings are in effect automata controlled by their race. I treat race as one very important determining factor in human existence, along with many other factors. And I am not a material reductionist. Material/racial factors can be the controlling factors; for example, if you change a formerly all-white city into a half black city, certain effects will inevitably ensue. At the same time, material/racial factors are not the only factors, especially at the individual level. But the material/racial force of sheer numbers will overwhelm any individual exceptions.
Auster regards his most hated enemies as automata controlled by a spontaneous hate for jews and projects his own materialist, racialist, reductionist thinking onto them. He started off by commenting on the "asians in the library" controversy, quickly shifted into a critique of White nationalism, and then broadened the bashing to Whites in general, blaming us for imposing genocidal open borders and diversity on ourselves (his emphasis):
Once a white country through its immigration policy makes itself conspicuously nonwhite, the former, white identity of the country is seen as something wicked and disgusting, and the former white majority is seen as racist, particularly by members of that former majority. The very act of the country becoming conspicuously nonwhite and diverse results in the psychological imperative that everything must conform to the new, diverse identity of the country. If diversity is what we are and is good, then whiteness is bad. Thus any remnant, and any remaining expression, of the former white majority is seen as suspect and threatening. That's one of the ways in which mass nonwhite immigration is the path to national suicide. It turns the white population against itself.
Auster's analysis conveniently overlooks jewish culpability in opening the borders, changing the identity of the country, and making White identity something wicked and disgusting. Auster is aware of this jewish culpability. Roughly two years ago he wrote in response to a correspondent Boris S. in The BNP versus the rulers of the Dead Island:
You write:

"On the other hand, one may claim that Jewish leftists are seeking to harm non-Jews in order to advance an ethnocentric agenda. [This] view is anti-Semitic and false…"

But there's much evidence that it is true. Numerous Jewish spokesman have said, not just in recent times, but in past decades, that America's white Anglo-Saxon Christian majority is oppressive to Jews and other minorities, and even that it poses a potential threat of much worse oppression, and that the only way for the Jews to be safe in America is to reduce the percentage and power of the white Christian majority by means of diverse immigration. To seek to turn the historic non-Jewish white Christian majority of this country into a minority, out of the conviction that that majority is oppressive and malign, is certainly to seek to harm non-Jews.
In his current critique Auster also neglects to mention the jewish origins of the "diversity" template "minorities" use – loudly pathologizing and demonizing the White enemy for being insensitive to non-White interests. Auster attributes this template to "liberalism", and for it he blames Whites alone:
This radically changed national consciousness inaugurates the three character liberal "script" I've often spoken of. The first character in the script is the liberal white, who embodies the non-discriminatory virtue of the liberal regime. The second character is any white who is seen as non-liberal or merely insufficiently liberal. He represents the principle of evil which must be suppressed. The third character is the nonwhite Other, who is not a moral actor in the script but only a sacred object. His role is to be either "included" by the good, liberal white or "excluded" by the bad, non-liberal white. The moral conflict in the story is not between the whites and the nonwhite, it's between the "good," non-discriminatory white and the "evil," discriminatory white, fighting over how to treat the nonwhite Other.
As is often the case Auster's critique of "liberalism" sheds much light on his own motives and methods. In this case he starts by declaring White nationalists bad because they wish to exclude the jewish Other, and then later in the same conversation reveals that some part of his brain understands this behavior of his is a "script" which "liberal whites" act out.
In a comment at Laura Wood's blog Auster makes the jewish terms of his "liberal white script" objection to White nationalists more plain:
While I never described myself as one, I didn't mind it when others called me one. But in more recent years I became aware that literally every blogger who identifies as a white nationalist is (a) a material racial reductionist who thinks that race determines everything; and (b) a serious anti-Semite or a fellow traveler with serious anti-Semites.
Setting aside the initial strawman portion, Wood emphatically agrees with Auster about the portion putting jewish interests first:
If it came down to choosing between citizenship in a white ethnostate which identified itself as proudly "Jew-free" in its constitution and a nation that was suicidally multicultural, I would choose the latter.
When it comes down to choosing, Auster and Wood choose to oppose the rest of us who want a choice.
Like Auster, Wood laboriously selects and publishes only the comments she wishes to appear. After she truncated and mischaracterized my first comment at her blog (see the comments here) we had a brief exchange via email in which she confided that: "the reason why I dropped your comment was that we do not have enough in common". Fair enough. It's also fair then to say that the remarks Wood does publish do have enough in common with her thinking.
Wood continues her moderated discussion in The Problem with White Nationalism, cont., beginning with a lengthy comment from Boris S. (who may very well be the same person Auster responded to on his own blog two years ago):
The essential difference between the so-called "white nationalist" tribalism and the organization of Jews, which the "white nationalists" seek to emulate, is that the Jews point to a common four-thousand-year-old religion, with a shared culture, historical memory, and transcendental hopes. The "white nationalists," on the other hand, want to impose a totally new tribal organization, invented out of thin air, on a group that has never constituted–that is, never saw itself as–a single nation, people, or tribe. "Whites" are not, and never have been, a people, in the sense that one speaks of the "Jewish people."

Furthermore, no matter how much "white nationalists" deny their ideological affinity with Hitlerian National Socialism, the latter remains the only movement to have tried to reorganize the European nations into a single race-tribe, itself differentiated according to an internal racial hierarchy. The crippling blow to Western civilization, that may yet turn out to be a deathblow, which has been wrought by Nazism, does not seem to give much pause to the soi-disant "white nationalists" who claim to "defend Western civilization." One would like to know what that oft-invoked "Western civilization" means to such people. Does it refer to the individual freedoms granted by the Western democracies? Does it mean Western music, art, literature? The Western philosophical tradition? The Christian religion? One suspects it is merely a suitably noble-sounding call to arms, perhaps to be replaced by some other catch-phrase when its use has run out. To this, "white nationalists" would protest that, unlike Nazism, their movement does not promote violence and war. This objection cannot be taken seriously for two reasons. First, because the movement seeks to overturn the present political and social order, it is by nature revolutionary, and, like all revolutionary movements, it will one day face the necessity of the use of violence if it seriously hopes to achieve its goals. Second, because Western societies are not "racially homogenous" according to the understanding of the "white nationalists" themselves, their desired order will inevitably create classes of "racial aliens" who would resent their sudden status as outsiders and would have to be dealt with somehow. It is amusing to note that many "white nationalists" deny the revolutionary nature of their movement as they try to claim what they take to be the "prestigious" mantle of "true conservatism" or "reaction."

These are some of the nasty consequences of the "white nationalist" program. It is important to add that the ideology does not withstand theoretical criticism, because many of its claims about human history and human societies are basically incorrect. Racial tribalism as a mode of thought is alien to Western tradition, and has become widespread only in the late 19th century, when it could be based upon Darwinism and its naturalistic (or "zoological") view of man, and when masses of men disoriented by the fall of the feudal order and the havoc of industrial capitalism sought a new identity to give them meaning and a sense of belonging. It is true that the demographic changes now sweeping the Western world are in part made possible by what could be called "anti-racism" or "reverse racism," an essentially revolutionary attitude that denies to those nation-states it sees as "white" any right to defense against "non-white" invaders (and is also responsible for affirmative action). This attitude, which does not rise to the level of ideology (with the possible exception of a few revolutionary socialist groups that have attempted to articulate it), is a diseased reaction to the likewise diseased fit of racism which took hold of the West approximately from 1880 to 1950. But the demographic changes are also made possible by the shrinking of the world due to modern technology, and receive their impetus from technological and economic forces. In other words, what the racialists see as the preserved "racial purity" of Europe until the second half of the 20th century, is not the result of a nonexistent tradition of racial tribalism, but simply the expected absence of rapid change in the pre-industrial era. This brings us to another problem with the "white nationalist" ideology: what today we would call "ethnic mixing" has happened continuously for millennia between peoples who lived within accessible geographic distances. Thus, unless we deny the common origin of mankind (at which point we could no longer claim scientific backing or any connection with Western tradition) we cannot treat "the white race" as an objectively fixed entity.

The only good thing that can be said of "white nationalism" is that it gives comfort to some individuals who, in having been deprived of any adequate outlet for their creative energies and a stable community, have been among the unfortunate victims of modernity. But apart from the theoretical problems and the necessary violence and immorality that would flow from any attempt to implement "white nationalism" in America, the ideology, in its obsession with race and its beside-the-point pursuit of scientific justification, seems to have no answer to the problems any serious political thinker today would have to deal with, including the overwhelming role of technological and economic forces in constraining the freedom of modern man, the prevailing antihumanist ethos of Enlightened or bourgeois utilitarianism which holds human beings to be valuable only insofar as they happen to be "useful" (however this is to be defined, whether by the state or the "free market"), the related contempt for philosophy, religion, and contemplation, or the superficial scientism and "secular humanism" (a sort of cheap tribalism from which "white nationalism" differs only in the scope of the designated tribe) that dominate respectable discourse. Considering either the silence or the incredible shallowness of "white nationalism" on such matters, the movement seems to be rather one more symptom of the pathology.
As with Auster and Wood, Boris' argument is based on a personal conviction that White nationalism is bad for jews. As I tried to point out in the comment Wood truncated, this argument is beside the point. Whites are distinct from jews. White nationalism is premised on what is good for Whites, not what is good for jews. Auster and Wood both dodge this argument by treating jews and Whites as one inseparable "white", and do so even as they distinguish jews for special treatment.
Unlike Auster and Wood Boris doesn't pretend to sympathize with Whites. He doesn't pretend Whites and jews are one inseparable "white". He belittles White attempts to organize politically to debate and pursue our interests, and does so specifically in contrast with jews.
Wood published Boris's boorish comment and followed it with another:
Robert Gray writes:

It's ironic that the Jew-mongers would describe Auster as a "Jewish fifth columnist" when they themselves drive white Americans away from the cause with their incessant talk of Jews and Jewish influence. The typical white nationalist site, in its content, comments, and links, repels whites because we are not utterly obsessed with Jews and have no sympathy with neo-Nazism, Fascism, and Holocaust denial. I've tried to reason with those afflicted with Jew-mania, but reason and logic have no effect. They cannot see the damage they do. Indeed, I don't think they care. For their concern is proving that Jews are evil, rather than securing the interests of white people.
Auster describes himself a jewish fifth columnist, and Gray's demonizing of "jew-mongers" "afflicted with jew-mania" echoes Auster's "liberal white script". It is a blunt attempt to pathologize Whites who identify jewish sources of anti-White hostility. Gray's 17-point position statement, offered as advocacy of ostensibly "white ethnic interests", comprises four points distinguishing and advocating anti-"nazi"/jewish ethnic interests:
12. Nazi Germany was not good for the white race. It made war on European states and killed millions of white people. To claim that Hitler or the Nazis were "pro-white" is utterly absurd.

13. In World War II, the Nazi leadership deliberately attempted to kill all the Jews in Europe. They did this by the use of shootings, confinement, forced labor, random murder, death camps, and gas chambers. The number of Jews killed by the Nazis was on the order of millions. Had Nazi Germany won the war, they would probably have succeeded in killing all the Jews in the world.

14. White ethno-states should be democratic and libertarian. They should not be fascist or totalitarian states as, for example, Nazi Germany or the Soviet Union.

15. Jews are not the root of all evil. Jews do not force white people to act against their own self-interests. Whites undermine their ethnic interests of their own free will. In general, we should avoid talking about Jews and Jewish influence. Ultimately, it is counter-productive. And in any case, we should not advocate for the harm of Jews or the destruction of Israel.
Later in the exchange Wood permits Van Wijk to play down the danger posed by jews to Whites while playing up the danger posed by Whites who don't:
It is no secret that the majority of American Jews are leftists; so are a great many whites. Since leftist Jews are in most cases racially and culturally white, and since they are too few and pacifistic to pose a physical threat, they can be lumped in with white leftists as a whole and dealt with in the same manner. The problem with the Jew-haters is that they tend to ignore or play down the danger posed by demonstrably violent peoples. Solve the problem of Jewish influence, they say, and all other problems will solve themselves. Every time I've asked a Jew-hater what to do about Mestizos or Muslims, the response has been that they can be dealt with "in a straightforward manner." No one but the Jews are on the Jew-hater's radar, and Jews are (naturally) responsible for most of the evil in the world. For this reason, the proper response to the likes of Cesar "Himmler is my friend" Tort is to delete his emails and otherwise ignore him. Since Jewish influence looms large in the mind of the Jew-hater and can never be resolved while there is a single Jew in the land, to engage them is to be drawn into what Mark Richardson calls an "intellectual cul-de-sac."
Wood's campaign against Whites who distinguish ourselves from jews continues in The Jew-Hater's Radar, where she takes special note of Van Wijk's comment and permits Auster to perfect the last sentence:
Since in the minds of the Jew-haters the Jews are the ultimate cause of all the evils facing society, and since, therefore, none of those evils can be solved or even dealt with while there is a single Jew in the land, to engage the Jew-haters is to be drawn into what Mark Richardson calls an "intellectual cul-de-sac."
Auster, Wood, Boris, Van Wijk, Gray and others who think and speak as they do, like Mark Richardson, make sweeping negative pronouncements about Whites just as easily as they do about "jew-haters". Behind their double-talk about "whites" and "liberalism" is an underlying hyper-awareness of jewish interests and a primal, uncompromising drive to defend them.
Amidst the other posts linked above Wood also wrote A Recommendation Retracted:
EARLIER THIS week, I recommended a new website Faith and Heritage. I regret my hasty enthusiasm for a new venture. Disappointingly, Faith and Heritage is beset with the same viral tendency that afflicts many sites that defend white heritage: anti-Semitism.
The passage Wood objected to was contained in a review of The Social Network from a Christian point of view:
Lacking the Christian sense of fair play and good sportsmanship (that even nominal, cultural Christians like the Winklevoss still largely possess, and reinforced through athletics), nursing resentments against our culture and people, the temptation to cheat is almost impossible for them to overcome. The lesson for Christians is simple: avoid dealings with Jews, for they are too risky.
Wood demonstrates here her willingness to condemn even a nominally White spiritual defense as pathological. Her "script", as Auster so helpfully described it, is that Whites (in this case Christians) who exclude the jewish Other are "bad".