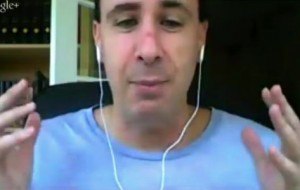 Twitter / jonathanchait:
Age Of Treason — "A pro-White perspective on jewish influence" — calls me a "Hyper-jew." Seems overstated. http://age-of-treason.com/2013/05/23/biden-on-jewish-influence/
For the hyper-jew, nothing is ever too jewy. Especially not himself.
They do, however, fret that Biden's Praise For Jews Might Be Too Much.
Jews have power, but it is based on lies. The biggest lie is that jewish power doesn't exist. The hyper-jew laughs, nervously, because he knows, and worries.