Podcast: Play in new window | Download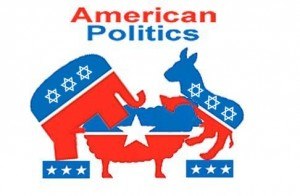 The term cuckservative is shaking up the American political discourse. It originated outside the corporate judaized mainstream, in reaction to the destructive, destabilizing, degenerate policies of the anti-White/pro-jew regime. Cuckservative is as insult, an accusation, an indictment aimed at those who participate in this poisonous regime by those of us who are sick and tired of being poisoned.
Cuckservative has gained traction so quickly because it strikes a big, fat, pulsing White nerve. The term is an expression of White racial grievance. It has crystallized and brought forth decades worth of pent up White anger, resentment at being lied to and betrayed by White political leaders who have been going along to get along, dog whistling what they have to to get elected, and then giving the country away to aliens, people whose thoughts and desires and behaviors are so different from ours that they alienate us even when they're not physically hostile and dangerous.
There are many aspects of the term cuckservative and the reaction it's creating that are good and indicate a shift in a positive direction for Whites. There are also a few aspects that cause some concern.
On the good side, the cuckservatives and their cuckers haven't yet figured out how to effectively deflect or defuse the accusation. The main response has been no response. The relatively few defenses have so far been along the lines of, "that's racist, this is coming from White supremacists", which only confirms the charge that cuckservatives, and the system they serve, are anti-White. Another type of reaction – the insinuation or counter-accusation that the term is being pushed by "liberals" – reflects the blinkered bunker mentality that afflicts those Whites who continue to work within the anti-White regime. They so want to keep on working within it that they pretend it is all that really exists.
The term cuckservative is breaking through and spreading through White minds faster and more broadly than other explicit attempts to craft language to express White interests have been. Bob Whitaker's mantra, which has been spreading gradually for years, was too wordy and ironically stated. Even the more recent, shorter slogans expressing the same basic sentiments – that anti-"racism" is code for anti-White and to fight White genocide – just haven't spread as quickly as cuckservative has. I think these other terms have helped. They've prepared the ground, and they'll probably enjoy more use going forward. Many Whites don't want to be discriminated against for being White, but they still aren't willing to identify positively as White. The polarization created by the term cuckservative will surely encourage more Whites to see that they do have a racial identity, that they do have racial interests. More will find the nerve to say, "Yes, I'm White, and I'm angry, because I can see the media, the schools, the laws, the government, the whole system is anti-White. It has been working against me and my kind. That's not right, and it's got to go."
I'm also glad because I think cuckservative also takes the wind out of the sails of "White pathology". That's the truly pathological idea that Whites are a race of catladies, that we're driving ourselves to extinction because our ancient altruistic hunter-gather personality traits are reasserting themselves, causing us to want to smile as we give everything over to the hostile, alien invaders flooding our former homelands. "White pathology" is the idea that we're doing this to ourselves, or at least that we're literally programmed to be exploited by others. That it's in our DNA.
The attack on cuckservative demolishes this "White pathology" suicide meme in two ways. First, if it wasn't already obvious that many Whites oppose the anti-White regime, the popularity of the cuckservative attack demonstrates that the White opposition is broader than many of us imagined. So, no, we're not a race of catladies. Second, it takes two, or more, to cuck. Cuckservative better fits the reality than catlady, in the same way genocide fits better than suicide. The leaders who are selling out and betraying us aren't catladies. They're not impoverishing themselves serving nameless, faceless, agentless cats. They're enriching themselves personally by serving the interests of anyone and everyone but Whites, other people who every day more freely express their own "vibrant" non-White/anti-White racial identity. The word cuck evokes the biological roots of the injustice, the despicable, disgusting, deplorable, exploitative nature of the crime.
I've made the argument many times that parasitism is a more accurate term for what's happening. Cuckolding is just one aspect of parasitism. Cuckholding hints at sexual deviance and gives perverts a cheap thrill, whereas parasitism more completely encompasses the sick, subversive, collective nature of the phenomenon – the infiltration, manipulation, and exploitation of one group for the benefit of another.
So on the downside, the term cuckservative is not as clear or racially explicit as parasitism or "White genocide". In fact it's more popular because of that, because it offers some wiggle room for the merely less squishy Whites to point their finger at the more squishy Whites and say, "they're the problem". Some Whites are using cuckservative only because they think they can tell themselves and their critics that, really, they're not racists, they're just upset about their money being given away or their Christian values being trashed, by other White people. In other words, they're not really conscious of their racial interests, much less that they have racial enemies.
Another reason the term is so popular (and another downside) is because it plugs into the mental mold of the existing system – it focuses attention on just one half of the left/right, liberal/conservative, two-faces-of-the-single-party that is judeo liberal democracy. There are in fact White cuckees and jew cuckers in both halves of the anti-White/pro-jew system. The left side is certainly more explicitly anti-White, and it is the increasing obviousness of this hostility which has brought the anger at cuckservatives, who are seen as capitulating to this obvious enemy. There is a false impression, which is only reinforced by the partisan roots of the word cuckservative, that the source of the hostility is "the left", that it arises more from some abstract ideological wonkery rather than from an inherent and implacable racial animus.
The White traitors on the left are just more out of the closet about it. As Robert Frost put it way back in 1961, "A liberal is a man too broad-minded to take his own side in a quarrel." That captures a good part of the cuck mentality. We could call White liberals cuckerals, to match cuckservatives, but from what I've seen the terms libtard and shitlib are already far more popular.
There's also some ambiguity to the term cuck which isn't good. Calling someone a cuck could be taken to imply they're a victim, that they're the one being harmed. In the strict, biological sense of the word, you're only being cuckolded if it's your resources being taken and used to the benefit of another. That sense of the word technically fits someone like Jeb Bush, who married an anti-White mestiza, better than it fits a mere closeted queer RINO, like Lindsey Graham. But in both cases the outrage aimed at these two cuckservatives and others is collective, not personal. The politicians being called cucks are being accused mainly of giving away other people's resources, the resources of their partisan base or race, not their own.
Which brings me to the last nit I have to pick with the term cuckservative. It mistakenly implies the traitor is weak, effeminate. In this way it is similar to the catlady slur. It's easy to mock and taunt weaklings. They don't fight back. But when you call these traitors out, and calling them cuck works well enough, they will fight. Generally speaking these are men and women who have risen to where they are in the poisonous anti-White environment because they have a lack of racial loyalty and a lack of scruples, not because they lack the will to seek and hold fast to personal power.
Still, as powerful as they may seem, the White traitors aren't running the show. As I've just pointed out, they're generally self-interested individuals. They aren't really any more loyal to each other or their party or its abstract ideology than White voters. They aren't in cahoots with each other either. The old boys club of White supremacy is long gone, not much more than a figment of jewish imagination at this point. It lives on in the imaginations of others mainly because of the propaganda the jews produce and distribute via media and academia.
What's so demoralizing about the Whites at the top is that even the ones who aren't actively selling out are keeping their mouths shut. They know that to even say something sympathetic about Whites, as a group, is "racist", so they don't. You occasionally hear someone say that cuckservatives, or other White politicians, are just afraid of being called names like "racist". That isn't accurate. A good part of their motivation is fear of pain. Fear of being punished, fear of being ostracized. It isn't pain alone, and it isn't a desire for power, fame or fortune alone. It's both. It's carrot and stick.
The jews are the ones wielding the carrots and sticks. The jews aren't cucked. The jews aren't White. The jews are the ones who are organized, and have always been organized, as a group. They've been organized and aggressing against Whites, from within White societies, for millenia. The jews are the source of the racial animus against Whites. The cucker is not "the left", or "the right", but the jews who fund and dictate the policies of both sides of the system. That's why it is not just an anti-White system but a pro-jew system. That's why the one unshakable principle that none of the White cucks, left or right, dares to question is jewish privilege. Jewish power is so thorough-going and secure inside America that jews have for decades been able to control American foreign policy to the painfully obvious benefit of Israel, a foreign ethnostate of jews, by jews, and for jews.
In the 1980s the well-known cuckservative William F. Buckley purged Joe Sobran from conservativism specifically for being insufficiently respectful of the jews and Israel. Since then jewish power has only grown. Nowadays every significant politician from every "Western" country sooner or later makes a pilgrimage to Israel to pay symbolic tribute to their jewish overlords.
Some of the people tossing around the cuckservative charge don't realize it, yet, but the reason that term is bound to cause a real backlash from the regime isn't because it embarrasses the traitors, or upsets the blacks or browns. It will be because it displeases the jews. The charge that White politicians are ignoring or betraying White political interests is a direct challenge to the jews and their narrative. Under the current zeitgeist Whites aren't supposed to advocate for their interests as a group, that's "racist". If you do so with any hint that you understand that the jews are your opponents, not just standing in the way but the ones who are actively deconstructing and destroying White racial interests, then you're a "nazi".
Everybody knows the jewish narrative, that "racists" and "nazis" are not just wrong but crazy and evil. But the pols and pundits at the top also know that the first rule of jew rule is that nobody talks about jew rule. The notion that the jews and their interests are at the crux of it all this cucking business is already visible in some articles and comments. This may grow. I hope it does. That would be good for Whites.
The traitors certainly know who's got the carrots and sticks. Super-cuckservative Mike Huckabee just recently provided an excellent example of both the dominant and unspeakable nature of the jews' narrative and power. Huckabee tried to explain how he objects to the recent US nuclear agreement with Iran because he thinks it's bad for the Israelis, and used the jewish holocaust narrative when he did it. He was immediately upbraided by Debbie Wasserman Schultz, a jewess politician from "the left". His crime, apparently, was using terms that the goyim aren't supposed to use, even in service of the jews. She actually demanded an apology.
Politicians who aren't traitors also know about jewish power. They also understand that there are penalties for speaking against it. From France there is news that the nationalist politician Jean-Marie Le Pen is going to be prosecuted, again, for confronting the primacy of the jews and their narrative. As The Independent reports:
The decision to prosecute followed the aging politician's comments on French television in April when he said: "Gas chambers were a detail of the war, unless we accept that the war is a detail of the gas chambers."
He responded to the new charges by referring to the recent public protests that followed the muslim attack on Charlie Hebdo. He said:
"I thought that millions of French people had marched for freedom of expression"

"I thought that included the right to blaspheme. And this is blasphemy, isn't it? It is after all an almost religious point."
(For context see Charlie Hebdo and What Heebs Do and Decoding Jew-Worship and Blasphemy.)
But that's the moral of the jewish narrative, that the jews are paragons of virtue, the highest moral authority. Thus it is right that they dictate what's good and bad, what's allowed and not allowed. The White race traitors say and do what the jews tell them to, even if it makes for something that looks like a glaring contradiction – arguing open borders and multicult for the US and security and ethnic homogeneity for the jewish state, for example. Whether any of them actually believe the fairy tales the jews tell, or not, they know the jews will punish them if they misbehave. That threat, and the fear it inspires, is what looms behind all the cucking.