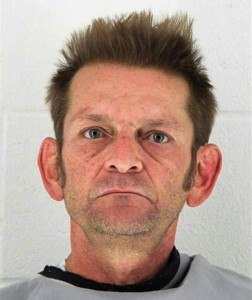 He yelled 'Get out of my country,' witnesses say, and then shot 2 men from India, killing one, The Washington Post, 24 February 2017:
Authorities in Kansas filed first-degree murder charges against a man accused of opening fire in a bar there, killed one Indian man, injuring two other people and causing fears about bigotry to reverberate across the globe.

According to witness accounts, the gunman reportedly told two of the people who were shot — both Indian men who work for Garmin, the technology firm — to "get out of my country" before opening fire and had also used racial slurs during the Wednesday evening shooting.

Multiple law enforcement agents launched an investigation into the deadly shooting inside Austin's Bar and Grill in Olathe, a city about 20 miles southwest of Kansas City. Even as authorities said they had not yet identified a motive for the attack, relatives of the Indian men said they feared the shooting was connected to a climate of fear and xenophobia in America.

The father of one of the people injured pointed to the election of President Trump, who has routinely described a threat posed to Americans from people outside the country's borders, and pleaded with parents in India "not to send their children to the United States."
Witnesses told the Kansas City Star and The Washington Post that Purinton was thought to have been kicked out of the bar Wednesday night before the shooting took place.

"He seemed kind of distraught," Garret Bohnen, a regular at Austin's who was there that night, told The Post in an interview. "He started drinking pretty fast."

He reportedly came back into the bar and hurled racial slurs at the two Indian men, including comments that suggested he thought they were of Middle Eastern descent. When he started firing shots, Grillot, a regular at the bar whom Bohnen called "everyone's friend," moved to get involved.

Authorities have shied away from releasing many details about the attack. They have have not said the shooting was a hate crime, instead saying they are investigating it to see if it was spurred by bias. During a briefing Thursday, officials cautioned that it was still early in the investigation and declined to offer a motive for the shooting.
Bridget Patton, a spokeswoman for the FBI in Kansas, said Friday that the bureau was continuing to work with local police to investigate and "determine if there were any civil rights violations."
The Kansas chapter of the Council on American-Islamic Relations called Thursday for state and federal hate crime charges to be brought against Purinton "in order to send a strong message that violence targeting religious or ethnic minorities will not be tolerated," CAIR-Kansas Board Chair Moussa Elbayoumy said in a statement.
The infuriating silence of Donald Trump over an Indian engineer's murder in Kansas, by Devjyot Ghoshal, 27 February 2017:
Trump's silence is unsettling—and infuriating—for more than one reason.

By choosing not to openly condemn the attack in Kansas at a time when the US is deeply divided along racial lines, Trump risks giving the impression that he cares little for America's influential Indian immigrants—or Indians in general.
"If the situation in Kansas were reversed, if two Indian immigrants attacked a group of white patrons to intimidate the larger community, there's little question that Trump would respond with anger and condemnation," Slate's Jamelle Bouie wrote last week.
Trump's silence about two Indians shot in Kansas speaks volumes, by Jamelle Bouie, 24 February 2017:
If accurate, witnesses and victims have described a hate crime: an attack meant to intimidate an entire community, as much as to harm a particular individual. Given the larger atmosphere of fear and hostility toward immigrants and people perceived as "foreigners," this shooting has received wide attention from national outlets.
Donald Trump has not done much as president, but he has done this: He's sent a clear signal to the country about who is worthy of empathy and concern—and protection—and who is not; about who deserves your outrage and indignation, and who doesn't. Trump's double standard is just another of the many ways he has told the American public that the lives and safety of immigrants and Muslims just don't matter all that much.
First things first. The only reason Adam Purinton is in the news, nationwide, is because he looks White and the men he shot do not. It has nothing to do with who is president or what he hasn't said. It has nothing to do with how many or what kind of non-White Purinton shot or what he said to them. It has everything to do with race.
From the more factual to the more hysterical the common theme of all the jewsmedia reports has been to send a clear signal that non-Whites, especially alien non-Whites, are worthy of empathy and concern – and protection – and that Whites, especially native Whites, are not. There is nothing but antipathy for Purinton in the jewsmedia. Though the cause of the altercation is unknown, and though it's even possible the non-Whites threw the first racial slurs, the unanimous presumption in the jewsmedia is that Purinton was the aggressor, his motive and actions completely unjustified.
According to some reports, Purinton thought he had shot "Middle Eastern men" – and this has only multiplied the non-Whites screeching like jews for jew-like special treatment from the current anti-White government.
Bouie the jewsmedia house negro serves up only one of many disingenuous attempts to imagine the situation "reversed". But we already know what the jewsmedia does when non-Whites kill Whites. A true reversal would be a media not owned and operated by jews, critical of non-Whites for anything anywhere at any time in history. A true reversal would be a real nation with real leaders, where terms like "my country" have real substance and bagel republic buzzterms like "civil rights violations" and "hate crimes" don't.
In this case the most telling comparison that can be made is with jews. Organized jewry and the jewsmedia have been screeching longer and louder about entirely imaginary attacks. The more important difference is that the jews actually get the service nobody else does.