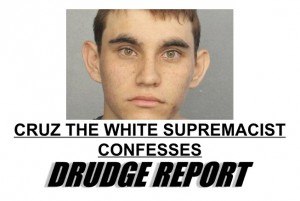 School shooter, ambiguous race. Shootees, a racial soup, especially jewy. The ADL, jews organized to jew, knowing well the county and school is full of jews, but not knowing much about the shooter, immediately promotes the fake news that the shooter is WHITE WHITE WHITE and did what he did because he is WHITE WHITE WHITE. As usual, the jewsmedia readily amplifies this anti-White line.
The main takeaway, once again, is that the jewsmedia is anti-White. It is anti-White because it is the jewsmedia. The behavior of jews is no surprise once you understand that they see themselves at war with Whites, see Whites as their enemy. They know very well the policies they advocate create chaos and violence. They naturally jumped to the conclusion that the shooting was some form of White vengeance because they know.
Their own narrative and choice of language reveals that they have nothing but contempt for any Whites who are harmed by their agenda, much less for any who actively resist. When anyone opposes their anti-White agenda they cry "White supremacism". When anyone notices any harm caused by jewing they cry "anti-semitism". The plain fact is that without jews and the jewsmedia there wouldn't be any of this screeching.
The jews mask the hostility of their agenda in part by openly celebrating it, advertising it as good and right, and in part by shifting blame for the more obviously negative consequences, like shootings, entirely to Whites. The jew-driven indoctrination that goes on in schools between shootings – the anti-"racism", cultural marxism, critical theory, Whiteness studies – is deliberately calculated to demonize and demoralize Whites. The result is incalculable harm to Whites, never reported as such by the jewsmedia.