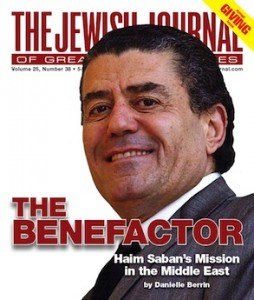 The Truth About Obama and Israel, by Haim Saban, NYTimes.com:
AS an Israeli-American who cares deeply about the survival of Israel and the future of the Jewish people, I will be voting for President Obama in November. Here's why.
Blah, blah, Israeli-firster rationale omitted.
When I enter the voting booth, I'm going to ask myself, what do I prefer for Israel and its relationship with the United States: meaningful action or empty rhetoric? To me the answer is clear: I'll take another four years of Mr. Obama's steadfast support over Mr. Romney's sweet nothings.
Haim Saban is a private equity investor, the chairman of the Spanish-language media company Univision and a founder of the Saban Center for Middle East Policy at the Brookings Institution.
What's best for America and Americans? "Israeli-American" Haim Saban and the New York Times don't even pretend to care.