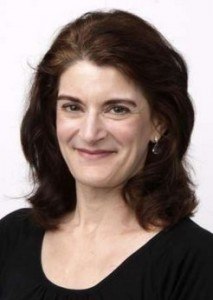 In The Eternal Obsession, Steve Sailer quotes Sarah Kaufman's WaPo article, Ballet series has lots of talent, little diversity:
The companies are also overwhelmingly white and dotted with Europeans — as they have always been. Diversity in ballet remains a serious problem for the small companies as well as the large, on the coasts as well as in the heartland. In the 21st century, we can put a black man in the White House, but as last week's survey shows, we can't put a black ballerina in the Opera House. Clearly, not enough work is being done to foster African American dancers. But with public money in their coffers, ballet companies — and the local, state and federal funders — need to make equal opportunity in the dancer ranks a priority.
Sailer then witlessly tries to dismiss this as friendly fire:
I'm always struck by how white people are constantly admonishing each other
Sarah Kaufman thinks too many "white" people in ballet is a "serious problem", but she didn't have anything to say about that in Israel Ballet at Silver Spring Performing Arts Center. An all-jew troupe? That's just splendid. In fact, in Paul Taylor's Marvelous Melting Pot Kaufman gives the distinct impression she can't get enough of jewish "diversity". In To strengthen Jewish identity in America through the arts and humanities Richard Siegel, "the Executive Director of the National Foundation for Jewish Culture, an organization dedicated to enhancing Jewish identity in America through the arts and humanities", cites Kaufman's article in defense of Taylor's production. Defense from what? Well, it seems some jews think Taylor's production wasn't jewish enough.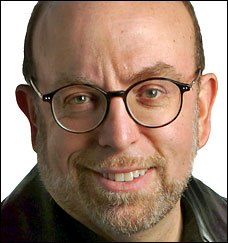 Kaufman's snide attack on "whites" in ballet echoes Harold Meyerson, who in Economy? What Economy? wrote about the "huge problem" of "whiteness" in politics, likewise using blackness as a proxy:
In a year when the Democrats have an African American presidential nominee, the Republicans now more than ever are the white folks' party, the party that delays the advent of our multicultural future, the party of the American past. Republican conventions have long been bastions of de facto Caucasian exclusivity, but coming right after the diversity of Denver, this year's GOP convention is almost shockingly — un-Americanly — white. Long term, this whiteness is a huge problem.
Meyerson is #48 in The (shockingly jewish) Atlantic 50.
I'm struck, like many of Sailer's commenters, by a pattern of jews attacking "whites". That they are funded and broadcast by mainstream sources only underscores the seriousness of the problem. Contra Sailer it appears Kaufman and Meyerson don't consider jews "white", otherwise we could find them criticizing the more lopsided voting of jews, the bipartisan power of the Israel lobby, jewish over-representation on SCOTUS, in law generally, in finance, in media, or in pushing an anti-White agenda. It seems to me that anti-White jews behave as they do precisely because they consider their "jewishness" distinct from Whiteness.
I'm also struck by Sailer, a proponent of "human biodiversity", lamely describing this situation as "white people constantly admonishing each other". Is political correctness making him stupid, or is it the jewish genes he suspects he carries? Either way he can consider himself admonished.
Kaufman, meanwhile, has just been lauded by her anti-White/pro-jew peers. The Pulitzer Prizes | Citation:
Awarded to Sarah Kaufman of The Washington Post for her refreshingly imaginative approach to dance criticism, illuminating a range of issues and topics with provocative comments and original insights.
Contrast this with Helen Thomas, who was excoriated and ultimately lost her job for making a provocative comment about jews.