Podcast: Play in new window | Download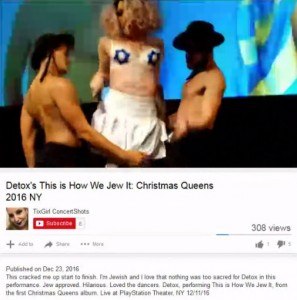 John and I spoke earlier this evening, mainly about the TRS debacle and the issues specifically around jew-mixing. In the course of the discussion we touched on LARPing vs fraud, poz/degeneracy reflecting the jew agenda, gaslighting as a metaphor for the relationship between Whites and jews, the insanity of the "good jew" argument, NRx, "left" vs "right" political theatre, and Trump.
More context:
Jews Denounce Trump's 'Dangerous Lie' About Immigrant Voter Fraud, Forward.com.
Greg Johnson, "Why I Support Mike Enoch".
Doxing Only Works Once, Greg Johnson speaking with Henrik Palmgren.
This is How We Jew It (webm), TixGirl = Peinovich's turbokike wife.
Undeniable evidence that Michael Enoch is Jewish – "amongst other jews" – not sure what TDS episode this was, but it was some time prior to March 2016.
The following three snippets were taken from Rebel Shoah: Fashy Struggle Session, which has since been memory-holed.
Enoch admits he's a jew part 1 by Cora 1488.
Enoch admits he's a jew part2 by Cora 1488.
Enoch – "AltRight is not WN" by Cora 1488.
The Brown v. Board of Education Scam, by Paul Craig Roberts.
The Grave Dangers and Deep Sadness of 'America First', by Max Boot.
Full Event: President Donald Trump Full Speech at Department of Homeland Security (1/25/2017).