Podcast: Play in new window | Download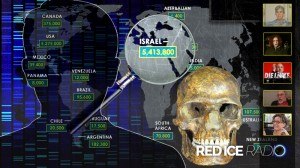 The title of the Red Ice Radio podcast sums up our discussion very well: Tanstaafl – Race, Biology & Modus Operandi of Jewish Extremists – Hour 1.
Some relevant context is provided via the links in the bottom half of the RIR page. See these as well:
The Racial Roots of Europeans – Part 1 and William Pierce's Who We Are: a Series of Articles on the History of the White Race.
The Country Club Thing describes Revilo Oliver's take on Claudius' letter of warning to the jews of Alexandria, dated 41 AD.
The inequality of human races : Gobineau, Arthur, comte de, 1816-1882, Internet Archive.
The Ugly Nationalist Politics of Human Origins, The Daily Beast, 12 September 2015.
French far-right leader to face trial for inciting racial hatred, Yahoo News, 22 Sep 2015.
German politician Gregor Gysi calls native Germans "Nazis" and their extinction "fortunate", YouTube.
The real meaning of Jaws is the "JPost" article I referred to, it's actually from The Jewish Chronicle.
A White Guide to the Jewish Narrative, What's Flipping Yid Lids Today: The Coultercaust, and A Personal Disclosure.
UPDATE 4 April 2016: Talking with Henrik Palmgren, Hour 2.