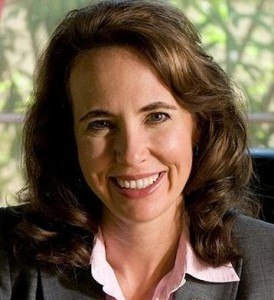 How do we know it's White vitriol? Because that's the only vitriol anybody in media or politics ever calls vitriol.
Many of the initial news reports spread blame via broad references to Arizonans, Tea Partiers, and Sarah Palin (and her fans).
A typical example of the mass White guilt-by-association is Sarah Palin under fire as Arizona sheriff blames political 'vitriol' for triggering 'unstable' Safeway gunman's massacre:
'When you look at unbalanced people, how they respond to the vitriol that comes out of certain mouths about tearing down the government,' Pima County Sheriff Clarence Dupnik told a news conference.

'The anger, the hatred, the bigotry that goes on in this country is getting to be outrageous.

'And, unfortunately, Arizona I think has become sort of the capital. We have become the Mecca for prejudice and bigotry.'

He added: 'That may be free speech. But it's not without consequence.'
In using the word mecca Dupnik was clearly implying that fanatically bigoted White people are flocking and clustering in Arizona. He wasn't referring to crazy muslims, and definitely wasn't trying to remind anyone about Nidal Malik Hasan. That mass murder was completely different. That took place in Texas, not Arizona, and Hasan shouted "allah ackbar", which has nothing whatsoever to do with who he shared his views with. How can we be sure Dupnik wasn't broadly disparaging muslims? Because nobody has accused him of that. The many, many people quoting that particular word all seem to understand exactly which "prejudiced bigots" Dupnik was putting down.
Likewise, nobody's making any comparisons to black mass-"racist"-killer Omar Thornton. Which is odd because White "prejudiced bigots" were assigned responsibility in that case too.
On Saturday night it was still possible to wonder how a White guy shooting a bunch of White people could inspire such invective about bigotry. The link seemed unusually tenuous, based as it was on the fast and lose assumption that Giffords was shot because she was a leftwinger who favored immigration and healthcare reform. But apparently no smear is too tenuous to believe about prejudiced, bigoted White people, being the greedy stupid latent nazis we are, always looking for any excuse to vent our well-documented proclivity for vitriol, mob violence, lynching, gassing, etc.
The link came into better focus in Sunday's news. Gabrielle Giffords shooting reignites row over rightwing rhetoric in US | World news | The Guardian:
The National Jewish Democratic Council – Giffords is the first Jewish woman elected to Congress from Arizona – saw the attack as emanating from the polarised political debate: "It is fair to say – in today's political climate, and given today's political rhetoric – that many have contributed to the building levels of vitriol in our political discourse that have surely contributed to the atmosphere in which this event transpired."

Giffords's father was blunter. Asked if she had any enemies, he said: "Yeah, the whole Tea Party."
"Rightwing rhetoric" is a codeword for "evil White speech", because it's clear the NJDC is not talking about jewish rhetoric. The full NJDC statement was even broader and blunter than Gifford's father. Statement on the Attack on Rep. Gabrielle Giffords | NJDC Blog:
National Jewish Democratic Council (NJDC) Chair Marc R. Stanley and Vice-Chair Marc Winkelman today issued the following statment:

"NJDC's leaders and members are stunned and horrified by the attack today on Gabby Giffords, Arizona's first Jewish Congresswoman. Representative Giffords is a courageous and vibrant leader dedicated to advancing the causes and values we care so deeply about. Beyond being an advocate for health care reform and immigration reform, as well as the people of Arizona, she is our close friend. Gabby, those who were murdered and injured, and their families all remain in our thoughts and prayers.

The tragic attack on Representative Giffords, her staff, and citizens participating in the practice of democracy in Arizona is beyond reprehensible. One suspect, now in custody, may be directly responsible for this crime. But it is fair to say – in today's political climate, and given today's political rhetoric – that many have contributed to the building levels of vitriol in our political discourse that have surely contributed to the atmosphere in which this event transpired. Throughout the health care reform debate, we saw an ever-worsening level of political discourse – frequently pointing fingers at Democratic members of Congress who were supposedly directly threatening our country and our way of life. As elections approached, members of Congress increasingly received death threats, even as our public debate became more and more coarse.

As we learned in Israel through the tragic assassination of Prime Minister Yitzhak Rabin, words – and an eroding public discourse – can have profound consequences. The rhetoric of hate and anger must be banished from our political discourse before the next calamity takes place.

The loss of any life – and the injury of any American – is unacceptable. While we do not yet know exactly what motivated this deranged gunman, improving the tenor of our public debate can only help. It is up to us to act now. Nothing less than our democracy is at stake."
Got that? The NJDC doesn't know what motivated the shooting, but they know White political discourse equals vitriol and their desire to banish political discourse equals dedication to advancing their causes and values. They also know that jew does not equal White. Because if it did they would be silencing their own rhetoric of hate and anger.
Here's the Jewish Daily Forward's view of how well Giffords senses and serves jewish interests. Gabrielle Giffords Shot in the Head:
Giffords, 40, is a member of the powerful Committee on Armed Services, the Committee on Foreign Affairs and the Committee on Science and Technology. A third-generation Arizonan, she is part of the fiscally conservative Blue Dog and New Democrat coalitions.

She is a vocal advocate for renewable energy, particularly solar energy, and has said improving security along the U.S.-Mexico border is among her top priorities. She is also a supporter of Israel, and is considered a safe pro-Israel vote in the House.

Giffords' Jewish roots run deep. As the Forward reported back in 2006, her paternal grandfather, the son of a Lithuanian rabbi, was born Akiba Hornstein. He changed his name, first to Gifford Hornstien and later to Gifford Giffords, apparently to shield himself from anti-Semitism out West.

The congresswoman is the daughter of a Jewish father and a non-Jewish mother. In 2001, then a state senator, Giffords traveled to Israel on a trip sponsored by the American Jewish Committee. It was that trip, she said,, that solidified her connection to her Jewish roots and her commitment to living as a Jew.

"I was raised not to really talk about my religious beliefs," Giffords said, in an interview with Jewish Woman magazine. "Going to Israel was an experience that made me realize there were lots of people out there who shared my beliefs and values and spoke about them openly."

Giffords is an active member of Congregation Chaverim, a Reform synagogue in Tucson, where she said Rabbi Stephanie Aaron is her spiritual mentor. She is also among five members of Congress to serve on United States Holocaust Memorial Council.
The two links embedded in the quote above drive home the significance jews attach to their identity, group awareness, and overrepresentation in politics. Note: none of this is bigotry until jewish political organizations see some bigot trying to practice democracy and engage in political discourse about it.
Giffords is 1st female Jew elected from Ariz.:
While Jews comprise roughly 2 percent of the U.S. population, they're now at a record-high level of 8 percent in the 110th Congress, statistics provided by the National Jewish Democratic Council show.

Giffords, who attends Tucson's Congregation Chaverim, is one of six freshman Jewish members in the U.S. House of Representatives, and one of 30 Jews with House seats. Thirteen of the U.S. Senate's 100 seats are held by Jews.
Interview with Gabrielle Giffords:
The member of Congress from Arizona's 8th District says her Jewish values have played an important part in shaping her philosophy.
Naturally Cathy Lynn Grossman, writing in her Faith & Reason column for USAToday, wondered if Giffords and her aide, Gabe Zimmerman, were targeted because they're jewish. Sure, one of Loughner's favorite books was Mein Kampf, but the real reason is Giffords' strong jewish identity.
Again, the "global news service of the jewish people" was broader and blunter. Memo notes Giffords' Judaism in motives of alleged attacker:
A U.S. Department of Homeland Security memo reportedly notes that Gabriel Giffords is Jewish in describing the motives of the Arizona congresswoman's alleged assailant.

The memo, obtained by Fox News Channel, says that Jared Lee Loughner mentioned American Renaissance, an extremist anti-immigrant group, in some of his own postings.

"The group's ideology is anti-government, anti-immigration, anti-ZOG (Zionist Occupational Government), anti-Semitic," says the memo sent to law enforcement, which also notes that Giffords, a Democrat, was the first Jewish congresswoman from Arizona.
The bigotry at American Renaissance runs so deep that they don't accept the jewish premise that jews aren't White. To prove the point, AmRen responded with that classic incriminating line, "some of our best friends are jews!"
The people who wrote and reported that FOX/DHS memo may have known this, or maybe they just think being anti-government and anti-immigration is close enough to "anti-semitism" for government work. Sure, jews were anti-government back in the sixties, full of angry vitriol about the White establishment. But that was good. It's only "anti-semitism" if you say it was bad. Now that jews are so overrepresented in government, anti-government is bad and the government's obsession with fighting "anti-semitism" is good.
To drive home just how unacceptable AmRen's kind of bigotry and "anti-semitism" really is the "global news service of the jewish people" article included this gem about wise jewesses:
"If you want something done, your best bet is to ask a Jewish woman to do it," Giffords, a former state senator, said at the time. "Jewish women — by our tradition and by the way we were raised — have an ability to cut through all the reasons why something should, shouldn't or can't be done, and pull people together to be successful."
To be honest, "zionist occupied government" is a kind of joke. Jews can recite a million ways the government could better serve their interests, and only a fraction of those have anything to do with zionism. Sure, shootings prompt jews to round up and silence their enemies, but that's just a dim echo of the glory days in the old Soviet Union, when "anti-semitism" was punishable by death.