Podcast: Play in new window | Download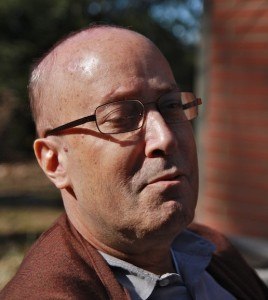 Kevin MacDonald's assessment of Auster, Lawrence Auster on the Role of Jews in Disestablishing White, Christian America, in a nutshell:
Despite his awareness of the forces that have dispossessed White America, Auster is very concerned to deflect anti-Semitism, even though he understands that anti-Jewish attitudes are completely expectable.
This is true, but too charitable. Auster often writes about "whites", seemingly sympathetically. His overriding concern, however, is for the jews. Auster has called out jews, but only to deliver a proverbial slap on the wrist. He ultimately excuses jews of any real wrong-doing vis-a-vis Whites. He faults jews mainly for not doing what's he thinks best for themselves. He accompanies most of these critiques with far more venomous words aimed at White "anti-semites".
Auster frequently distinguishes jews from Whites, and invariably puts jewish interests first. At the same time he condemns Whites who distinguish Whites from jews, even those who only unconsciously or inadvertently put other interests ahead of those of jews. Auster's critiques of jews are innoculative. He offers strong-sounding but fundamentally weak arguments that could be made more forcefully, especially if made from the point of view of Whites. His efforts are preemptive and proscriptive, the effect if not intent being to discount and discredit a truly pro-White position. He has regularly incited "the majority" to "assert itself". Meanwhile he attacks even the most mild-mannered White opposition in which he detects a whiff of "anti-semitism".
As Auster says about neocon Norman Podhoretz, he "does not regard non-Jewish Americans as his people. In effect, he sees America as 'one nation, many peoples'—which is, of course, the multiculturalist view of America."
Auster's analysis of others can often be mapped onto himself or jews in general. For example, Auster does not regard Whites as his people. In effect, he sees only "whites", deliberately conflating jews and Whites, similarly to how he says Podhoretz sees "America". Jewish rhetoric is often aimed at a broader collective, at least until they feel the specific needs of jews are better served by speaking more directly in terms of jews.
As I noted in Auster's Personal Announcement, he has never forgotten who his people are. The First Law of Jewish Influence demonstrates how shallow his big ideas are and how transparent his dissembling is.
MacDonald contrasts Auster with Alan Dershowitz, noting:
Jews like Dershowitz are completely unable to see the situation from the perspective of those he condemns. Unfortunately, Dershowitz is entirely within the mainstream of Jewish opinion and activism among American Jews and certainly within the organized Jewish community in America.
The key difference is that jews like Auster are able to see the situation from the perspecitve of those they condemn. They may wander farther afield, but they remain part of the jewish whole and play their own part in its fight against "anti-semitism". Whereas mainstream jews like Dershowitz openly identify themselves as jewish warriors, jews like Auster insinuate themselves among us, dissembling and dissimulating, posturing in ways that fool some Whites, at least for a while.
I'll be appearing with Kevin MacDonald on Carolyn Yeager's Saturday Afternoon with Carolyn Yeager tomorrow at 2PM ET to discuss Auster. Join us then.
UPDATE 16 Mar 2013: the White network – MacDonald and Tanstaafl on Auster and Jewish Influence (mp3)