Podcast: Play in new window | Download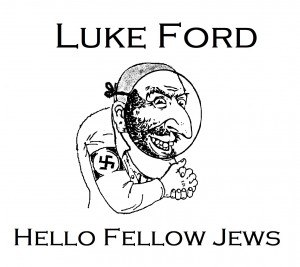 Archive of the live stream: JQ Debate With Age Of Treason – good comments.
JQ Debate With Age Of Treason by Luke Ford on SoundCloud.
Is Luke Ford good for the Jews?
Our main topic was Cofnas' attack on MacDonald.
My series of podcasts on crypsis starts here: Jewish Crypsis – An Introduction.
Here I discuss jew screeching about intermarriage: Jewish Crypsis – Half-Jews – Part 3.
Stephen Steinlight on Jewish Power and Interests.
The Secret Jewish History Of Peeps.
Assessing Auster (with Kevin MacDonald and Carolyn Yeager).
(((Luke Ford))) (@lukeford) on Twitter.
UPDATE 19 April 2018: JewTube circumcised the video. Ford has preserved some comments and linked a few related videos here: Debating The JQ With Age Of Treason Blogger.