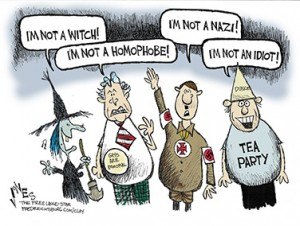 At first they ignored the Tea Party. Then they mocked it. Now they characterize it as an existential threat.
Democrats seek to pin credit downgrade on tea party, Washington Times, 7 August 2011.
It is a measure of the arrogance and desperation of this bankrupt system's defenders that they think they can pin the blame for unsustainable debt on the one political group that's actually opposed to it.
(Cartoon via US News and World Report.)