Podcast: Play in new window | Download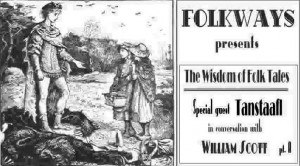 I spoke with William Scott on the 8th of January to discuss the significance of fairy tales to White identity, and how this relates to the age-old struggle between Europeans and jews. Our focus was on one particular tale from the Brothers Grimm. William uploaded his reading of Snow White and Rose Red to YouTube, and I've taken the liberty of transcoding to mp3 in order to put it on TFeed. It's only 16 minutes long, well worth a listen even if you aren't interested in what William or I have to say about it.
William has divided our conversation into two parts. The first part he's just published on YouTube as Conversation with Tanstaafl A (mp3).
If you have time, see also his Interview with Ayla – an intelligent and insightful exchange about the same tale which stayed more directly on topic.
William also posted a monologue, Trailer for Tanstaafl, as an introduction to our conversation and to lay out his thoughts on racial differences. William's website is FOLKWAYS/Teleolojic. His introductory post, Intention: Deep racial identity explains where he's coming from and what he's trying to do.
Anti-Semitic Legends contains a short collection of European tales, including several published by the Grimm brothers, in which the jews are more explicitly identified. The following bit of impudent spin appears at the top of the page:
These legends reflect an anti-Jewish sentiment long exhibited by European Christians. These tales, like their witchcraft analogs, illustrate a tragic and lengthy chapter in ecclesiastical history. Archives, like microscopes, often reveal root causes of sickness and evil. Our best hope of correcting the errors of the past lies in exposing their root causes to the light of day.
In fact the deep wisdom and values reflected in European fairy tales long predates Christianity. Recent analysis suggests that the tradition and themes trace back to the Aryans, just as the Grimm brothers and their contemporaries surmised.
The wisdom in these tales is as valid with regard to the jews as anything else, and that's so whether they are represented directly or via stereotypically jewy characterizations (like the dwarf in Snow White and Rose Red). The hostility and arrogance of jews is no fiction. It is clearly visible in the reality-inverting spin quoted above. Fairy tales indicate that the origin of "anti-jewish sentiments" lies in the jews and their behavior. Their attempts to excuse themselves by literally pathologizing and demonizing Europeans only confirms this.
UPDATE 28 Jan 2016: William's final cut ended up in three parts, and parts B and C have been on YouTube for a few days. I've transcoded them to mp3 and they can be downloaded here and here (they'll appear on TFeed soon). In these two parts our conversation meanders a bit farther from fairy tales and into White identity, the invasion and rape of Europe, Jonathan Bowden, Appalachia and mountain folk, Christianity, the racial roots of Europeans, and more. Apologies for my Skype dropouts.