Podcast: Play in new window | Download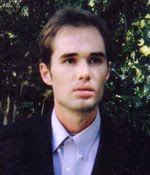 I spoke with Robert Stark on The Stark Truth Wednesday and Thursday evening this week. The first segment should stream on Voice of Reason Broadcast Network at 8PM ET Friday. The second segment will stream sometime next week. I'll link the program archive pages here when they appear, which is usually a few days after a show streams.
The topics Robert and I touched on included A Personal Disclosure, Iowa's Critics, Roth and Weiss on What's Best for The Jews, and Gamer Excuses "The Jews", Blames "Whitey".
Robert was curious about the suicide meme but as I began to describe it we ran out of time. Robert invited me back to wrap up and we ended up spending another hour discussing the suicide meme and the counter-jihad (see White Nationalism and the Counter-Jihad and Where Jihad and Counterjihad Agree).
The last time I did an interview was in November 2008 with Dietrich and Mishko. Back then Voice of Reason was just those two pioneers and their two-hour show once a week. Since then VoR has grown to nearly a dozen hosts and programs – all focused on history, politics, culture, and current events from a pro-White point of view. What they produce is a breath of fresh air compared to the degenerate, relentlessly anti-White propaganda issued by the thoroughly judaized "mainstream" media.
My thanks to Robert Stark for inviting me on, and to Mike Conner, who toils hard behind to scenes to make VoR work.
UPDATE, 23 Jan 2012: The Stark Truth: Interview with Tanstaafl, Part 1 (mp3).
UPDATE, 31 Jan 2012: The Stark Truth: Interview with Tanstaafl, Part 2 (mp3).