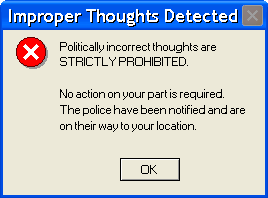 John Savage at Brave New World Watch recently started a series of interesting threads. The Cases That Judge Auster Won't Hear was related to my last post, Auster and Anti-Anti-Semitism. Auster commented on John's post and also linked to it from Savage Discovers White Nationalism, where he provides 1, 2, 3, 4 windows into his thinking about what he calls "the Jewish issue".
Auster's persecution complex is palpable and I daresay hypocritical considering the thoughtless smears he directs toward anyone he deems anti-semitic. The hyperbole he has thrown at me, and now John, and those 4 windows do a decent job of illustrating just that. But this post is not about Auster, or anti-anti-semitism, except to the extent that these things relate to and interfere with White self-determination.
I have gone digging in the weeks since I wrote White Nationalism and Anti-Semitism in an attempt to figure out just what White nationalism means, what jews have to do with it, and why so many jews oppose it. I have come across many interesting sources, some of which I added to the links on the right side of this page. Many of these sources discuss White self-determination and speak frankly about "the Jewish issue" without advocating bellicosity toward jews. I find three particularly informative and insightful.
The first source, Yggdrasil's Library, consists primarily of essays written and posted to the alt.politics.nationalism.white newsgroup in the mid-to-late 1990s. I don't agree with some of what Yggdrasil writes, and I haven't read everything. In places it is dated, and in others prescient. To get a flavor of his thinking I refer you to:
The second source is Robert Whitaker, who actively blogs today. From what I've read his thinking is focused not so much on White nationalism as it is on driving home the premise for it. This is summed up in Bob's Mantra:
"Everybody says there is this RACE problem. Everybody says this RACE problem will be solved when the third world pours into EVERY white country and ONLY into white countries."

"The Netherlands and Belgium are more crowded than Japan or Taiwan, but nobody says Japan or Taiwan will solve this RACE problem by bringing in millions of third worlders and quote assimilating unquote with them."

"Everybody says the final solution to this RACE problem is for EVERY white country and ONLY white countries to "assimilate," i.e., intermarry, with all those non-whites."

"What if I said there was this RACE problem and this RACE problem would be solved only if hundreds of millions of non-blacks were brought into EVERY black country and ONLY into black countries?"

"How long would it take anyone to realize I'm not talking about a RACE problem. I am talking about the final solution to the BLACK problem?"

"And how long would it take any sane black man to notice this and what kind of psycho black man wouldn't object to this?"

"But if I tell that obvious truth about the ongoing program of genocide against my race, the white race, Liberals and respectable conservatives agree that I am a naziwhowantstokillsixmillionjews."

"They say they are anti-racist. What they are is anti-white."

"Anti-racist is a code word for anti-white."
Here Bob explains why he repeats this mantra. Here are his thoughts on jews.
The third source is Kevin MacDonald, an evolutionary psychologist and author whose interest to me stems from his analysis of jewish culture and thinking, and how they influence Whites. I have not yet read any of his books. What I have read at MacDonald's blog and a few papers is somewhat technical, but his assertions are supported by facts and well-reasoned arguments. Even so he is vilified by anti-anti-semites. For a mild example consider Auster's Is my criticism of Jewish attitudes the same as Kevin MacDonald's?
Auster writes:
He says that the Jewish people as Jewish people pursue a conscious agenda aimed at destroying European civilization.
His correspondent Paul Gottfried writes:
What MacDonald does is assume that nasty anti-Christian behavior engaged in by some Jews is something far more profitable than it is.
Auster's accusation projects onto MacDonald the kind of bad faith Auster imagines MacDonald projects onto jews. In other words Auster dislikes MacDonald because he thinks MacDonald dislikes jews. (Which is the same reason he dislikes me.) The point of this is…what exactly? MacDonald may or may not dislike jews. Auster may hate MacDonald, or Whites in general. Does that change the objective truth of their statements? Does that mean the rest of us should be forbidden from hearing any of their statements? I don't think so.
For what it's worth I don't get the impression MacDonald dislikes jews any more than Auster dislikes Whites. In what I've read MacDonald often repeats his belief that jewish group behavior involves large amounts of self-deception. He doesn't believe they have a conscious agenda other than "good is what's good for jews". MacDonald argues from an evolutionary standpoint, which does a better job of explaining the revolutionary tendencies of individual jews than anything I've read by Auster. And speaking of evolution, Gottfried neglects to consider that profit, in evolutionary terms, is measured in survival. Group survival isn't necessarily profitable to the individual worker ants, and it doesn't have to look profitable to them either.
– – –
It is in light of all of the above that I am prompted to write in response to John Savage's thread and its unusual but welcome discussion of White interests vis-a-vis jews. I had already posted some comments there when Must Speak Anonymously wrote:
My beef with Auster is that he's always saying we can have a particular culture. That culture must involve some hierarchy and inequality. That religion is an essential part of culture, and the content of the Islamic religion is why the Islamic world is illiberal, nondemocratic, and also Anti-Christian and Anti-Western. In other words, culture is more than laws and procedures but also songs, values, folkways, and a sense of kinship. But here in the West that culture must embrace two diametrically opposed religious communities, the content of Judaism, the social tendencies of Jews (particularly nonreligious Jews), the vanguard aspect of Jews with respect to liberalism and a decline in white (Christian) solidarity, and the ways that the Jewish religion and Jews themselves have always been in conflict with Christian and even non-Christian societies is declared beyond the pale, something that cannot be discussed by serious people.

Now I don't favor some of the more extreme measures counseled here. I don't quite know what I favor. But I do think these topics should be criticized and discussed by serious people, but they're not. Instead, we're subject to a drumbeat, particularly in public schools and universities, about the evil of the West, traditional masculinity, Christianity, etc. Anti-semitism, like racism, is invoked by Jews and their lackeys to stop honest criticism, as if the choice is Treblinka or silence.

In short, our entire culture is under assault, Jews have spear-headed this line of criticism because they carried with them the elitism and anti-authority bent from Russia, and we're all supposed to pretend this new consensus is the fault of "liberalism" or "modernism" as if it had no authors.

Auster plays a typical game of double standards. He wants us to make sensible generalizations about blacks and Muslims. But he wants us to judge every Jew as an individual, a special case, as anything but the member of a vast group with very different ideas about what America and the West is and should be about. He really thinks all of his critics are too stupid to see this game of double standards. For instnace, on blacks, plenty of people at Amren use the word "nigger," especially in informal conversations. I don't usually talk this way, but I don't run away in horror. But if anyone says something far more mild about Jews, Auster demands Jared Taylor calls in the Thought Police.

He's ethnically loyal to his parents and family. This is normal enough and even forgivable. But that family is part of a bigger family, and that bigger family everywhere it goes is troublesome, involved with changing values, and generally hated after a time.
I agree. Until and unless anyone, "serious" or not, is free to openly identify and analyze problems it's difficult to agree upon sensible solutions. There are people who want to discuss White interests but are actively discouraged from doing so. This is a problem. Anti-anti-semitism, and anti-racism, and PC in general cause this problem by stifling discussion. PC is the first problem that has to be solved in order to then freely discuss and solve any of the other problems PC masks.
After Must Speak Anonymously made the comment above the discussion turned to assimilation, in particular about whether American jews had assimilated, why not, and how to force them to do so. This is based on a premise I find flawed.
Assimilation should be voluntary. I don't wish assimilation forced on anyone. I resent that it is being forced upon my family. We don't want to live in a Latin American shithole, but it is being forced on us. We don't want our lives controlled by a government that has failed in its most basic function, national defense, and has morphed into a "proposition nation" where the proposition is compulsory subsidization of global corporations and invading aliens. I don't want the sweat of my brow seized and used to fund schools that indoctrinate their students that non-Whites, feminism, homosexuality, and abortion are inherently good – and Whites are inherently bad.
These are things many Whites consider wrong, and as I have only slowly and recently come to realize, many jews consider them right. Anyone who wishes can freely discuss how inherently nativist or xenophobic or racist or prone to pogroms or just downright stupid Whites are, but nobody in "polite society" is free to make similar generalizations so flatly critical of non-Whites, including jews. In our ultra-tolerant liberal society such criticism is not tolerated, whether it's true or not. This is a double standard. It is wrong. It must end.
One unmentionable truth is that Whites are not in a position to assimilate anyone else because Whites are in fact the ones being assimilated. We are immersed in the culture of progressive-globalist universalism. It is a culture of lies and contradictions where all men are created equal, but non-Whites are more equal and jews are the most equal of all. Shit is art. Perversion is glorified. Materialism rules. The Holy Global Economy is god. Wrong is right and right is wrong. PC egalitarians inform us that the White race is a mere social construct, even while Whites are openly and consciously blamed, disenfranchised, and displaced. The obvious end, if not the intent, is liquidation. To top it off none of this may be discussed in our craven "polite society" because to do so is "politically incorrect". To those who point out that Whites are complicit in this, well yes I agree many are. There were jews complicit in the Holocaust too. We have a word for such behavior. The word is not "excuse". The word is "treason".
I favor separatism. People who don't want to assimilate or even associate with others, for any reason whatsoever, should not be forced to. I find it disturbing that so many jews infer White separatism as "deport all Diaspora jews to Israel", or worse. Why, if jews have Zion, can they not understand or tolerate the notion of a White Albion? White self-determination, whether separatism or nationalism, is about what's good for Whites, just as Zionism is about what's good for jews. The enemies of Whites will concede only the latter point, or neither, and none of them will squarely face the inconsistency.
Many people have felt compelled to uproot and flee the unhealthy consequences of the "diversity" that totalitarian liberals, including a preponderance of jews, have seen fit to force on us. I advocate a nation where force is used toward a different goal: protecting Whites. I see many practical problems with creating and maintaining such a nation, but I do not accept that it is immoral or impermissible to discuss the exclusion of anyone, for any reason, whether it's jews, latinos, muslims, blacks, asians, lepers, eskimos, or totalitarian liberals. I would move to such a nation immediately, no matter where or how small, and would have much less cause to complain. I would happily pay my taxes and urge my progeny to serve in the government and the military, all things which I will not do under the current anti-White regime.