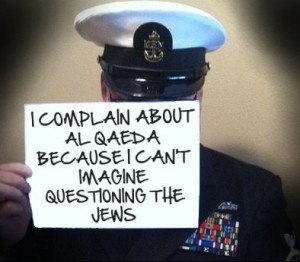 Mainstream jewsmedia reports:
Pro-Israel and Jewish groups strongly back military strike against Syria – The Washington Post
Simon Wiesenthal Center calls for action against Syria
Adelson New Obama Ally as Jewish Groups Back Syria Strike – Bloomberg
AIPAC in Full Court Press on Syria – The Daily Beast
Jewish groups back Obama on Syria, but downplay Israel angle | Jewish Telegraphic Agency
Jewish organizations in US support Syria strike | The Times of Israel
Simon Wiesenthal Center calls for action against Syria
Andrew Anglin's Daily Stormer:
Jewess Debbie Wasserman Schultz Justifies Planned Syrian Slaughter by Invoking the Holohoax: 'As a Jew … Never Again has to Mean Something'
Top Israeli Intelligence Chief Confirms Israeli Interest in Toppling Syrian Government
Top Jew Kissinger Says Not Invading Syria Would Have 'Enormous' Consequences
Bloodthirsty Zionist Billionaire Sheldon Adelson is Obama's New Ally as Jewish Groups Back Syria Strike
Kevin MacDonald at Occidental Observer:
The Israel Lobby and the Organized Jewish Community Want Regime Change in Syria
How the media works: David Makovsky on the non-existent AIPAC 800-lb gorilla
Pat Buchanan: Just Whose War Is This?
Gregory Hood at Counter-Currents provides the most comprehensive analysis: Standing With Syria
– – –
By far the best indication of the poisonous nature of jewish power is the confused reaction of some patriots in the US military: Tea Party Troops Protest Syria Strike On Facebook, Raise Questions About Military Code Of Conduct.
Jews and jewish organizations are the driving force lobbying for US/European miliary strikes aimed at degrading/toppling the Assad regime in Syria. Their weaponization of the jewish narrative is blatant. The bottom line of all the jewish moralizing is that non-jews must kill and die in order to protect jews.
The mainstream jewsmedia is openly reporting on both the who and the why of this jewish drive for war. The White servicemen who will be doing the killing and dying sense something is wrong, but cannot properly identify what. They are disturbed at the prospect of serving inimical alien interests, but cannot accept that they already do.