Podcast: Play in new window | Download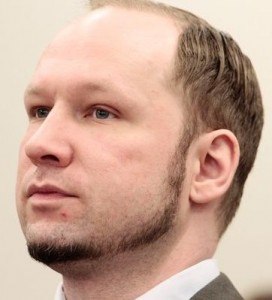 I'll join Mike Conner and Matt Parrot on the Friday Show, live tonight at Voice of Reason, Friday, April 27th at 9PM ET.
In today's Breivik headlines, Anders Breivik: Unraveling Violent Crimes and Mental Illness, at ABC News:
"When people struggle to comprehend what lies behind the mass murder of adolescents gathered for a weekend of discussions and campfires, the simplest response is that the killer 'must be mad,'" Dr. Simon Wessely, head of psychological medicine at King's College London's Institute of Psychiatry, wrote in the commentary published Thursday in The Lancet. "The inexplicable can only be explained as an act of insanity, which by definition cannot be rationally explained. The act was so monstrous, the consequences so grievous, that the perpetrator had to be insane."
We can say the same for those who favor genocidal immigration and integration policies in spite of the monstrous, grievous consequences – all together far more destructive and widespread than what Breivik has taken responsibility for. The perpetrators of these genocidal policies should be on trial, compelled to explain their insanity.
UPDATE 12 May 2012: The Friday Show: Tanstaafl on Breivik (mp3)