Podcast: Play in new window | Download
Live stream tonight at 10PM ET/7PM PT. We'll talk about human origins, reviewing the ongoing conflict between the anti-White jew narrative and race science reality. Attached are a few images capturing the spirit of the topics we'll cover. [UPDATE 6 June 2019: YouTube banned Norvin, the original livestream is available on BitChute, another copy is here.]
This first image depicts the hominin branch Whites are part of (represented by the khoisan bowman, AKA kang) in relation to the broader hominid tree. This image illustrates the relationship between species and race, and the important point that speciation is the rule. Source: Understanding Evolution – How Humans and Apes Fit Into the Tree of Life.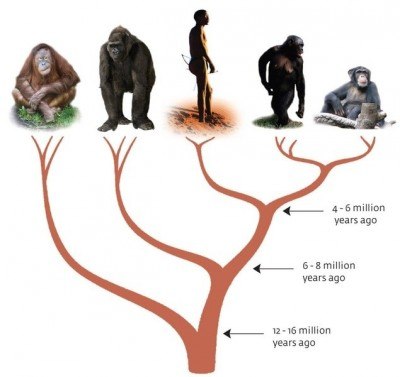 This image zooms in on the components of the extant hominin branch, minus the more ancient branches, notably homo erectus, from which DNA has not yet been recovered. Source: Tracing the peopling of the world through genomics, 2017.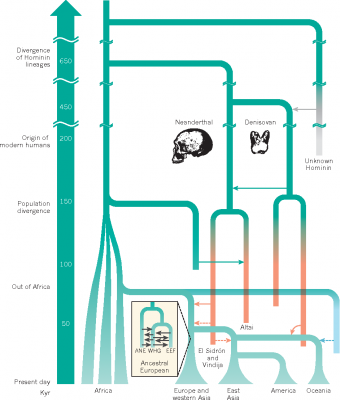 These are slides 18 and 26 from R1b and the People of Europe: An Ancient DNA Update, based on data from Massive migration from the steppe is a source for Indo-European languages in Europe, 2015. The latter illustrates the genetic admixture within the previous image's "Ancestral European" branch – AKA White people.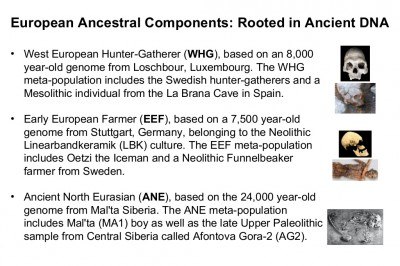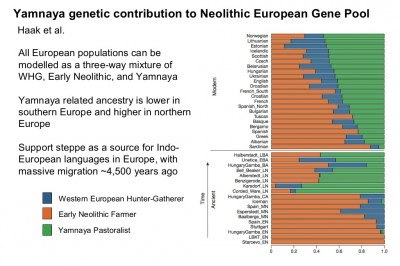 The source for this image contains much more information concerning Aryans/Yamnaya and their Ancient Northern European (ANE) component.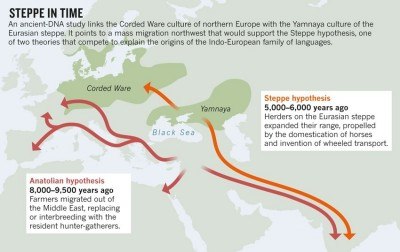 This is a recent depiction the Out of Africa narrative. Source: Climate and the peopling of the world, 2016.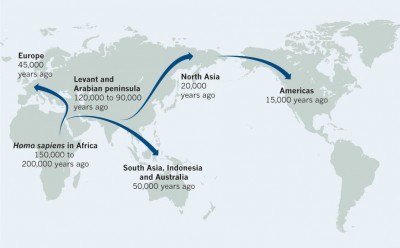 The speciation of various African branches from each other and non-African hominins is far more ancient than previously admitted. Source: Human Species May Be Much Older Than Previously Thought.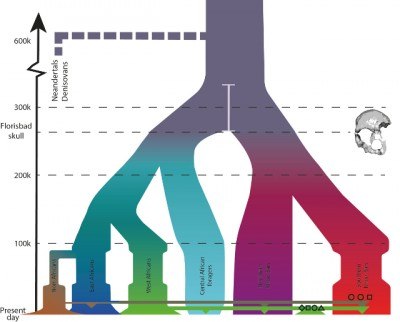 The result of a century of jewing on anthropology. Source: Anthropologists in their native habitat: on Facebook, holding signs, 2015.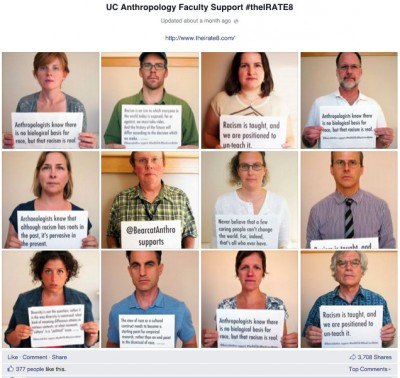 This image comes via Razib Khan, who in 2012 coyly asked, Are Jews white? The answer is no. Beyond the genetic differences, which explain why, the fact is that jews see themselves as distinct from and at odds with Whites.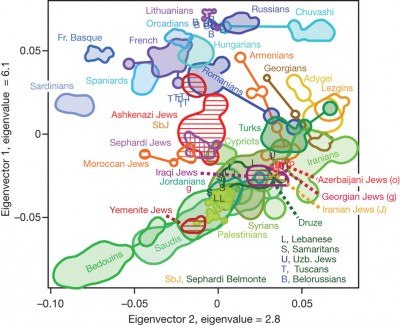 Some other older posts/podcasts which are relevant: Who's White? – Part 1 …, The Racial Roots of Europeans – Part 1 …, Understanding Kostenki 14 (Markina Gora), The White Race and its Discontents, Cochran on White Racial Pre-History and the Aryans. Our previous conversation: Live Stream with Norvin Hobbs.
UPDATE: Audio-only mp3 attached. Bonus topic: CRISPR.